As an Ally of Bright Hope, you're part of a global plan to wipe out poverty. Literally every country in the world agreed on 17 goals they would work towards achieving by 2030. Many of the goals center around ending poverty, which makes them of interest to you and us.
Here we give a quick, easy-to-understand explanation of each goal. Please note, though, that we're summarizing the goals here, and not necessarily giving our endorsement of all of them.
First things first:
What exactly are the Sustainable Development Goals?
The Sustainable Development Goals, also known as the Global Goals, build on the Millennium Development Goals (MDGs) and focus on wiping out poverty, fighting inequality and tackling climate change worldwide as part of a new sustainable development agenda. Ratified by 193 countries, the Global Goals contains specific targets to be achieved by 2030.
As former UN-Secretary General Ban Ki Moon said, "The 17 SDGs are our shared vision of humanity and a shared social contract between the world's leaders and the people."
This action plan is unique in that it calls ALL countries—poor, wealthy and middle-income—to promote prosperity while also protecting the planet we share.
As Umar Serajuddin, a senior economist for the World Bank, described them, "MDGs were meant to be for the developing countries… There were the helpers, and the ones that needed help. The SDG views every country as needing development, and it's universal."
Additionally, the SDG goals were written knowing that strategies to end poverty must be inter-connected to address a range of social needs such as education, peace and justice, health, and environmental protection, to name a few.
Building on the success of the MDGs, the new Global Goals contain 169 targets which are broader in scope and address the root causes of poverty. They cover three main areas of sustainable development: economic growth, social inclusion and environmental protection.
While the goals are not legally binding, each country participating in this collaborative partnership is expected to take ownership and establish national policies to help support these 17 goals. Let's take a closer look at what they are:
GOAL 1
No Poverty
End poverty in all its forms everywhere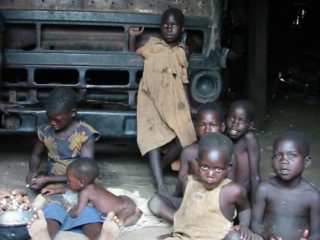 Extreme poverty rates have been cut by more than half since 1990, but approximately 767 million people still live below the international poverty line of $1.90 a day—with many more living just above that figure and struggling to meet basic needs. Let that sink in for a moment.
According to the SDGs, we will need to boost the incomes, help meet immediate needs and build the resilience of those individuals still living in extreme poverty.
GOAL 2
Zero Hunger

End hunger, achieve food security and improved nutrition and promote sustainable agriculture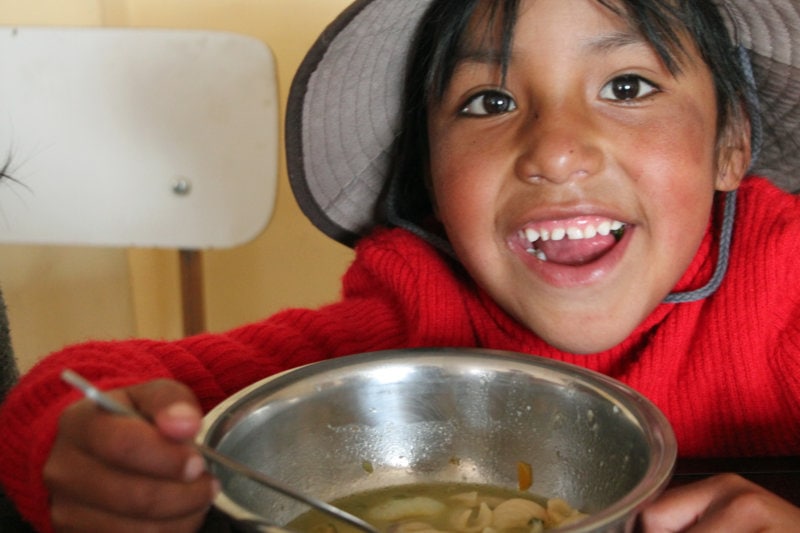 Significant change needs to happen to the global food and agriculture system if we are to nourish today's 815 million hungry people, as well as the additional 2 billion people expected by 2050.
Right now, our soils, freshwater sources, oceans, forests and biodiversity are rapidly being destroyed. Climate change is putting even more strain on the resources we depend on, increasing risks associated with natural disasters. If we can change the way we treat our planet, agriculture, forestry and fisheries can provide nutritious food for all and generate decent incomes, while supporting people-centered rural development and protecting the environment.
GOAL 3
Good Health and Well-being
Ensure healthy lives and promote well-being for all at all ages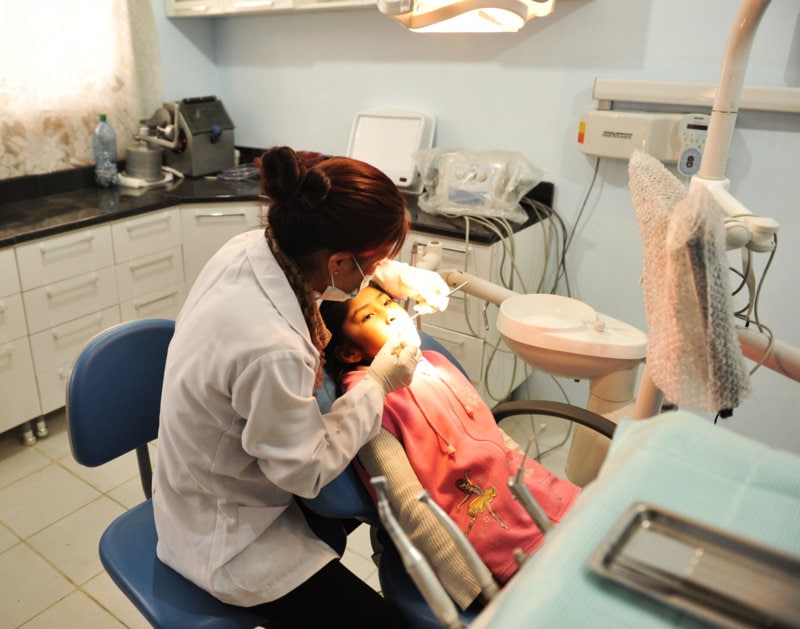 Since 2000, impressive advancements have been made on many health fronts. However, to meet the Global Goals' health targets by 2030, progress must be accelerated, particularly in regions with the highest rates of disease.
GOAL 4
Quality Education
Ensure inclusive and equitable quality education and promote lifelong learning opportunities for all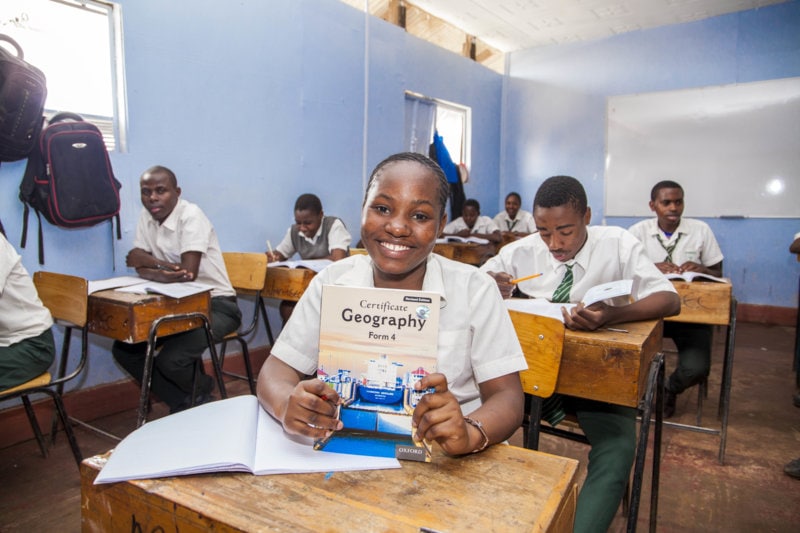 Achieving Goal 4 will require a revitalized focus on education within vulnerable populations, including persons with disabilities, indigenous people, refugee children and poor children in rural areas.
GOAL 5
Gender Equality
Achieve gender equality and empower all women and girls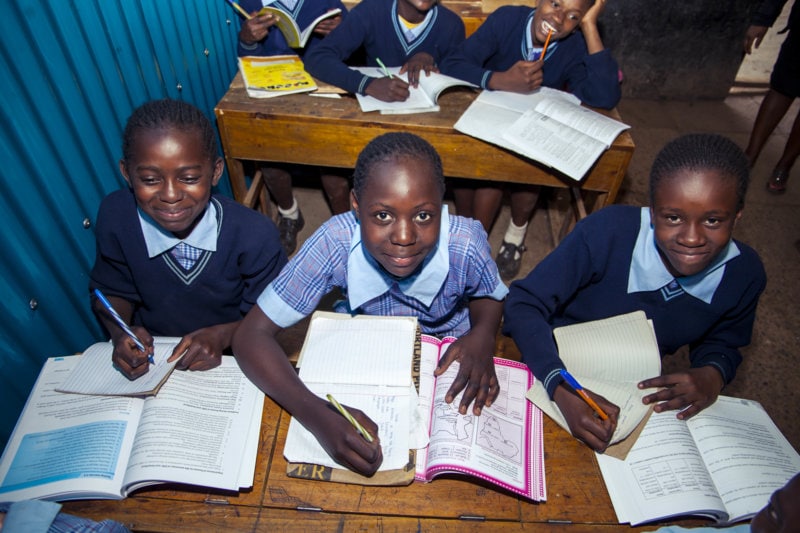 Gender inequality continues worldwide, depriving women and girls of their basic rights and opportunities. Achieving gender equality and the empowerment of women and girls will require more strategic efforts, including legal frameworks, to counter deeply rooted gender-based discrimination that often results from patriarchal attitudes and related social norms.

GOAL 6
Clean Water and Sanitation
Ensure availability and sustainable management of water and sanitation for all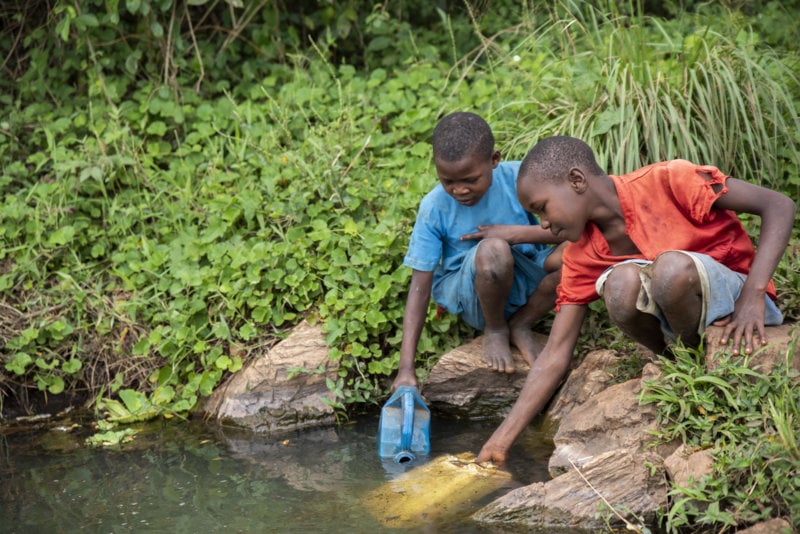 Access to safe water and sanitation are essential to human health and to environmental sustainability and economic prosperity. Goal 6 not only addresses the issues relating to drinking water, sanitation and hygiene, but also the quality and sustainability of water resources worldwide.
GOAL 7
Affordable and Clean Energy
Ensure access to affordable, reliable, sustainable and modern energy for all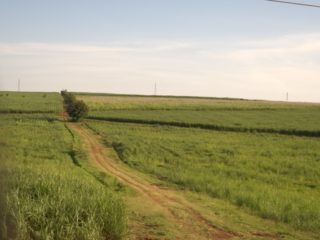 Energy is crucial for achieving almost all of the Global Goals, however, every area of sustainable energy falls short of what is needed to achieve energy access for all and to meet targets for renewable energy and energy efficiency. Meaningful improvements will require higher levels of financing and bolder policy commitments, together with the willingness of countries to embrace new technologies on a much wider scale.
GOAL 8
Decent Work and Economic Growth
Promote sustained, inclusive and sustainable economic growth, full and productive employment and decent work for all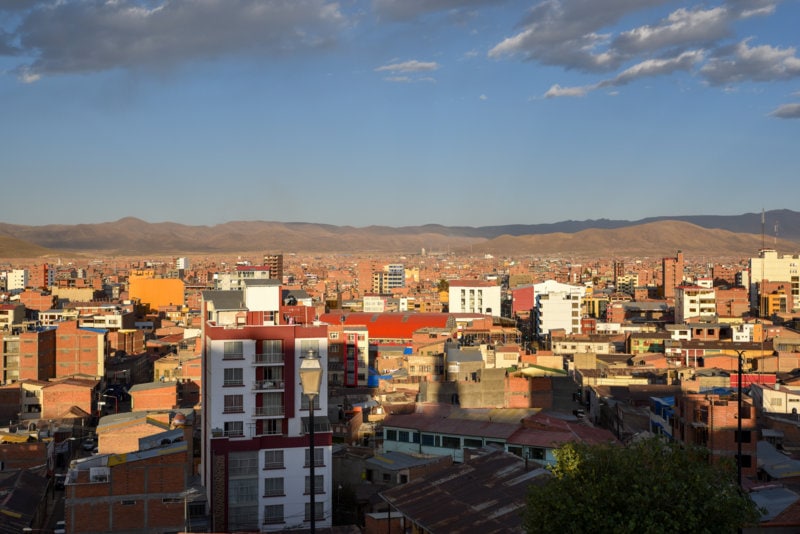 Overall, the Global Goals encourage long-term economic growth as well as increased levels of productivity and technological ingenuity, mainly through entrepreneurship and job creation. Goal 8 aims to achieve full and productive employment, and decent work, for all women and men by 2030.
GOAL 9

Industry, Innovation and Infrastructure
Build resilient infrastructure, promote inclusive and sustainable industrialization and foster innovation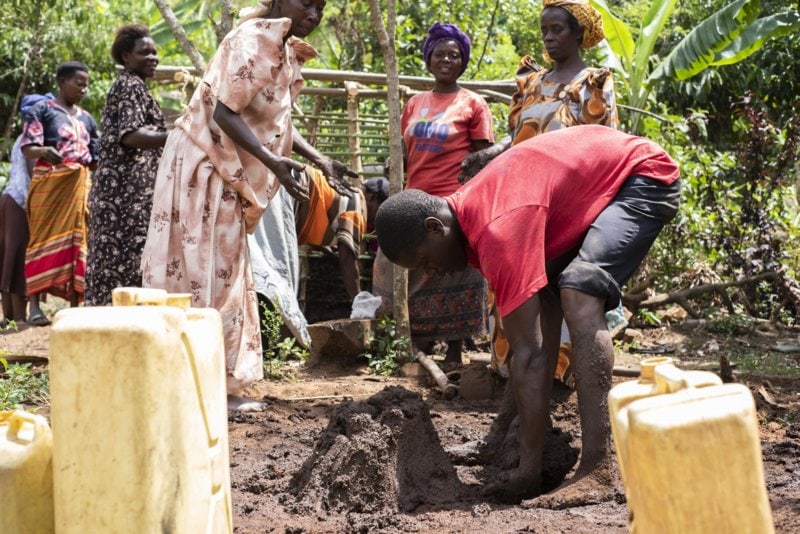 Goal 9 focuses on building infrastructure, driving technological progress and bridging the digital divide to enable more opportunities for more than 4 billion people who still do not have access to the internet.
GOAL 10

Reduced Inequality
Reduce inequality within and among countries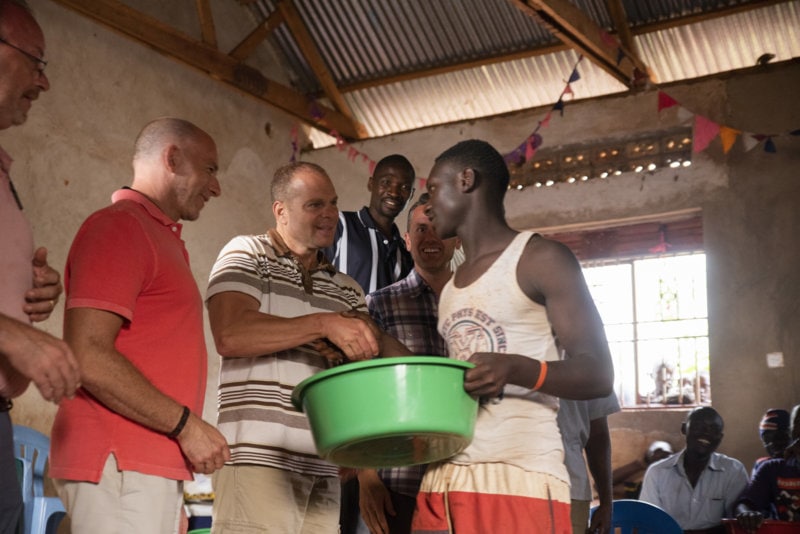 With income inequality increasing, there is a greater need to empower those with the lowest earning potential and promoting economic inclusion of all people regardless of age, sex, disability, race, ethnicity, origin, religion, economic or other status within a country.
GOAL 11

Sustainable Cities and Communities
Make cities and human settlements inclusive, safe, resilient and sustainable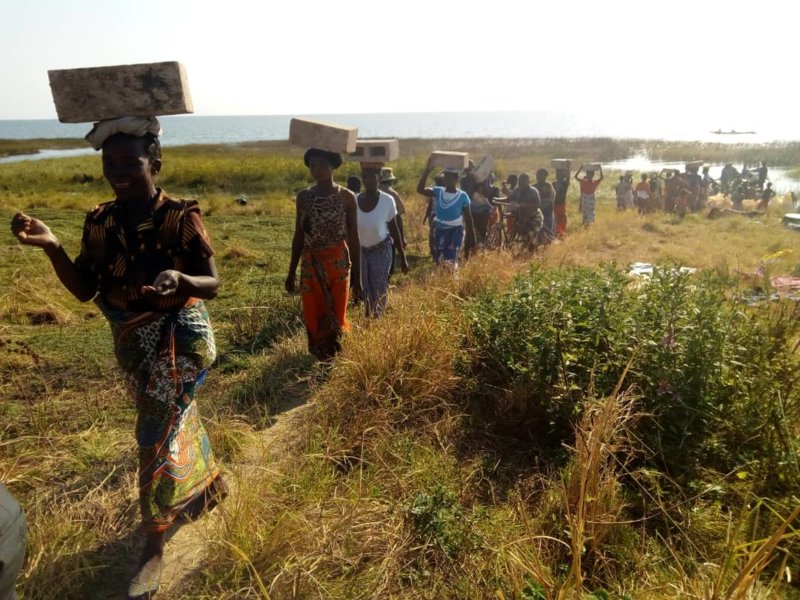 Right now, more than 50% of the world's population lives in urban areas and extreme poverty is often concentrated in these spaces. This number is only expected to increase in coming years. With rapid urbanization has come enormous challenges, such as growing populations of slum dwellers, increased air pollution, inadequate basic services and infrastructure, and unplanned urban sprawl, making cities more vulnerable to disasters. Improved urban planning and management are needed to make the world's urban spaces more inclusive, safe, resilient and sustainable.
GOAL 12
Responsible Consumption and Production
Ensure sustainable consumption and production patterns
Planet Earth contains an abundance of natural resources, but as global citizens, we have not used them responsibly and ultimately consume more than our planet can provide. We must learn how to use and produce in sustainable ways that will reverse the harm that we have inflicted on the planet.
GOAL 13
Climate Action
Take urgent action to battle climate change and its impacts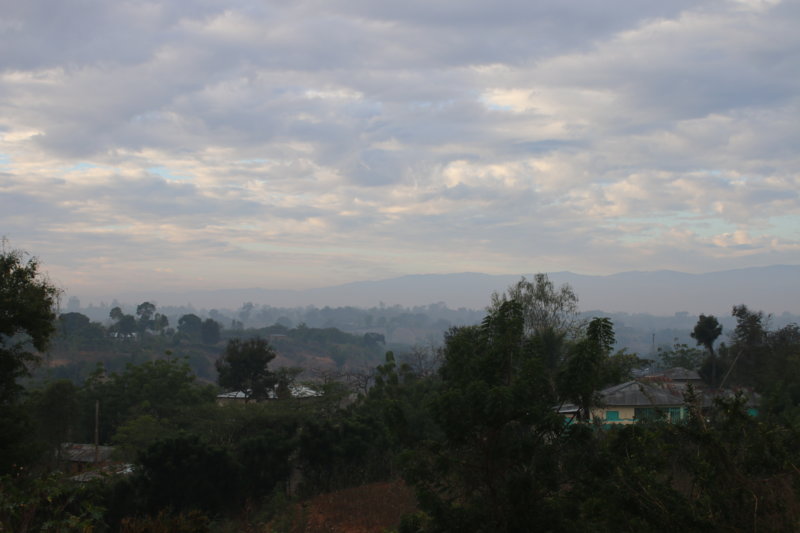 Climate change is a global problem, and its increasing, unprecedented effects acutely impact the world's poorest and most vulnerable populations. Urgent collaborative action is required to change national policies and human behavior to combat climate change and minimize its reach.
GOAL 14
Life Below Water
Conserve and sustainably use the oceans, seas and marine resources for sustainable development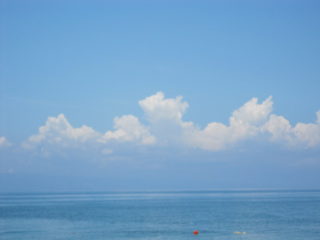 More than three billion people rely on Earth's oceans and how we manage this crucial resource is integral for humanity as a whole, and to counteract the impacts of climate change. Achieving this goal will require sustainably managing and protecting coastal habitats as well as enhancing conservation efforts.
GOAL 15
Life on Land
Protect, restore and promote sustainable use of terrestrial ecosystems, sustainably manage forests, combat desertification, and halt and reverse land degradation and halt biodiversity loss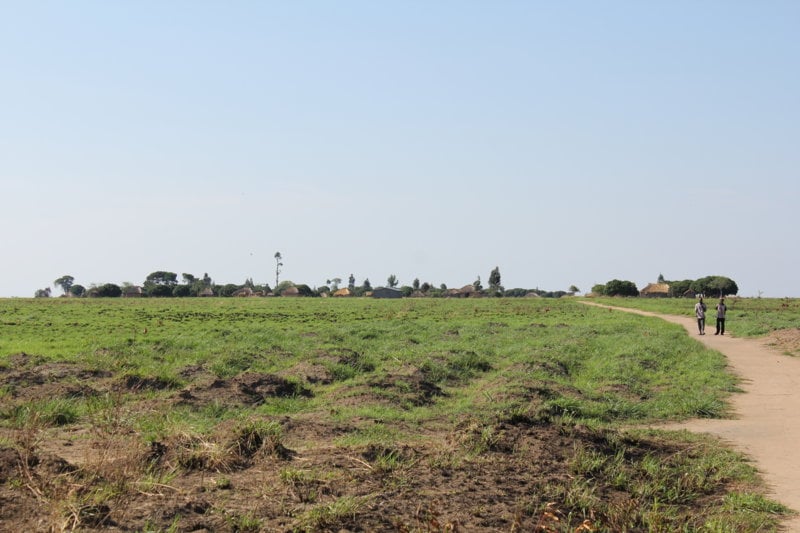 Through managing forests sustainably and protecting areas important for biodiversity, Goal 15 aims to conserve and restore the use of ecosystems such as wetlands, forests, mountains and drylands by 2020.
GOAL 16
Peace, Justice and Strong Institutions
Promote peaceful and inclusive societies for sustainable development, provide access to justice for all and build effective, accountable and inclusive institutions at all levels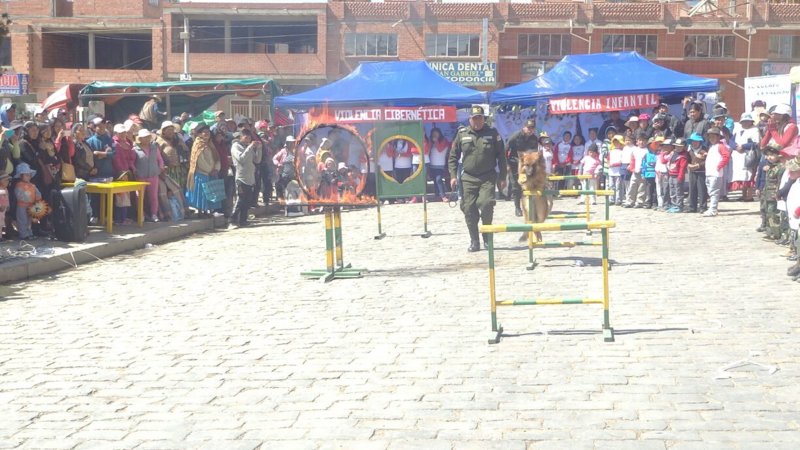 By strengthening laws and its enforcement, as well as advocating for human rights, the Global Goals aim to drastically reduce violence in all its forms, and work with communities and governments to find long-term solutions to insecurity and conflict.
GOAL 17
Partnerships for the Goals
Strengthen the means of implementation and revitalize the global partnership for sustainable development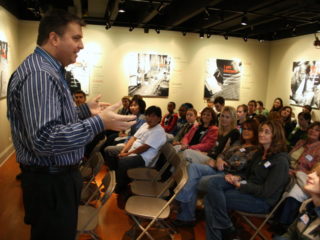 Accomplishing the ambitious targets of the 2030 agenda will require a revamped global partnership bringing together governments, the private sector, civil society, the United Nations network and other contributors to mobilize available resources. In addition, bolstering support to developing countries, with a focus on the least developed countries, best enables equitable progress for all.
While these global challenges can seem daunting and overwhelming, there are many practical ways you can be a part of the solution. Beyond making monetary donations to trusted organizations combating poverty, there are other ways to help which don't cost a thing.
Raising awareness, for example, can help shape policymaking and support transformational change in people's lives and in communities. To learn more about the Global Goals, visit http://www.un.org/sustainabledevelopment or to find more ways you can help, go to https://www.un.org/sustainabledevelopment/takeaction/.
To make these bold changes, it will mean helping the world's most vulnerable people groups, increasing access to basic resources and services, and supporting communities affected by conflict and climate-related disasters.
This may seem daunting, but we have already made huge strides since the MDGs were put in place and together, we can continue to make a difference in the lives of the extreme poor.
Until next time.