Can you get a picture in your mind of someone who lives in absolute poverty? I'm not talking about the guy at the intersection holding the sign that reads "Will work for food," although for this illustration, he could work.
If you can though, think of a middle-aged husband and wife, with a young son and daughter, living in a country like Uganda. They most likely don't have much more than a grade school education, if that.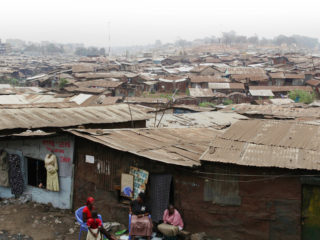 Their home has no running water and no electricity. In fact, most of their community is lacking these basic utilities. They work when there is work available. They eat when and what they can. When one of them gets sick, there's no insurance to pay for a doctor visit or medicine, and even if there was, there's no doctor close by anyway.
In your opinion, what would you say a family like this needs most of all? Clean water? Food? Education or employment opportunities? Medical care? Better housing? There's no right answer. Each is critical to pull this family out of poverty.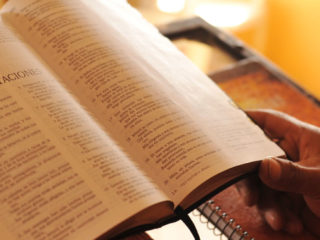 But, what about the Gospel? I could certainly make an argument for the importance of any of the above, but when it boils down to what's most important, their eternal salvation is the most essential thing.
But while we believe this, we still feel a sense of urgency to provide practical help like improving access to water, sending medical teams, and providing scholarships for young people to continue their education. Here at Bright Hope, it is absolutely critical that our holistic ministry to the poor includes Hope for Eternity programs such as training pastors, providing tools for evangelism, supplying Bibles in twenty different languages to churches and pastors who would otherwise not have one, and discipling new followers of Christ.
The Gospel is for everyone, and salvation is for eternity. No matter the need, or social status, religion or color, the one common denominator that we all share is the journey we will take into eternity.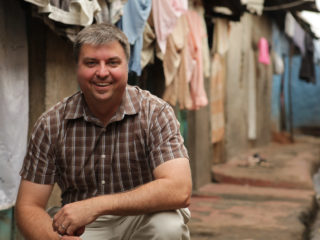 C.H. Dyer, Bright Hope's president, tells a story of a time many years ago when he made a trip overseas to a project where we were helping some war refugees. One older lady said to him, "This help you are giving is like a spring that has come to my soul." She couldn't express it the way you and I would, but God was ministering to her in a way she had never felt His presence before. Have you ever had such an experience? God ministering to your soul? If so, then you know her joy.
It is our prayer that everyone will have so much love and compassion poured out onto their dry souls that they will hunger to know more about Jesus and the hope He provides. That is the Hope for Eternity aspect of our outreach.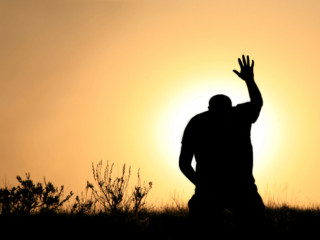 In many ways, our Hope for Today and Tomorrow programs fuel the flame for the greater goal, to bring Hope for Eternity to every person we encounter.
When we come in Jesus' name and feed an empty stomach, or provide a scholarship to keep a child in school so he can look forward to a brighter tomorrow, we are watering dry souls, opening the door to share about the love of God and His undiscriminating gift of eternal life.
Picture one more thing before we part ways today. Imagine, someday in heaven, you bump into someone and they thank you because you helped them in their hour of need. You never met them on earth, and didn't know their name, but you gave in faith and trust, and God took your gift and changed a life or two—not only while on earth but for all eternity too.
 Nothing matters more than our Hope for Eternity programs. If we simply save a life from poverty, what good comes if they end life without an eternity secured by Jesus?