Harriet faced a lot of resistance from her non-believing husband when she first joined the grandmothers' club at Namasujju Community Church in Uganda. Her husband was constantly angry at her for attending the church, and he made it well known that he did not approve.
But it was Harriet's great need to be able to make a living to support her orphaned grandchildren that convinced her to join the grandmothers' club at the church.
She was in search of wisdom and counsel—how could she earn a living without putting her body through so much physical strain? As an aging woman, she felt she was grower weaker by the day, yet she still needed to work hard to take care of her two grandchildren.
What could an older woman with an aching body do to provide a good life for these children?
Left to her own means, the prospects did not look promising.
Enter Bright Hope's chicken program.
Bright Hope had plans to provide several vulnerable families with five chickens each. Because Harriet had orphans to look after, and her farming was not enough to produce food for both her home and for sale, Harriet was among those chosen to receive chickens. She faced an initial setback when her chickens began to lay eggs but refused to hatch them. Patiently she waited until she had two trays of eggs, which she sold and earned 20,000 Ugandan shillings ($5.50 USD).
Harriet then sold the eggs and bought school materials for her two granddaughters.
Next, she sold two of her chickens and replaced them with those that could hatch eggs.
Within a period of three months, the chickens had hatched ten chicks each! Her efforts had begun paying off. Even better, Harriet was now able to pay back five chickens to the church to bless another family!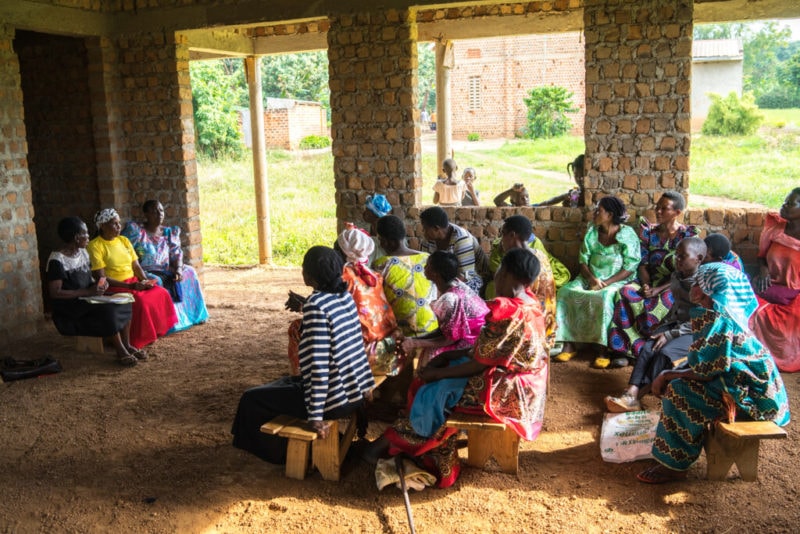 Harriet's life has been impacted in three big ways since receiving her chickens:
Basic household needs are being met, as she has money from selling eggs to purchase supplies and pay some expenses. Harriet claims this has made the greatest impact.
The family is eating more regularly with the addition of protein-rich eggs now available.
Her husband is now in support of her involvement with Namasujju Community Church. The gift of the chickens, and how the program turned things around for their family, totally changed the way he views her membership in the church's Christian grandmothers' club. In fact, Harriet shared:
"My [husband] has really embraced the club now; he sees the value of me being part of the club and he has no problem with me going for meetings anymore. It makes me proud of having my chickens. I never knew birds can have such an impact on a person."
Harriet now has over twenty chickens, seven of which are sitting on their eggs waiting to hatch.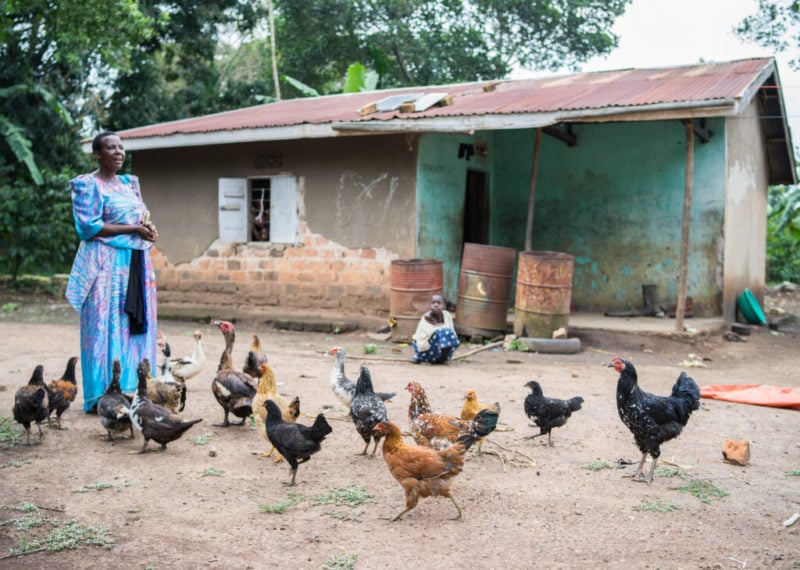 She has also gained herself a lot of respect and some fame among the grandmothers' club. She is one of the most successful chicken farmers among them and now acts as their adviser when it comes to chicken care!