Christians empowering poor churches to relieve their neighbor's suffering in the world's remotest villages and darkest city slums.
URGENT NEED – HOPE FOR TODAY
Bring Hope to hundreds of pregnant women in Uganda and Zambia by sending a kit with sterile supplies for birthing or a layette for newly arrived baby.
Their lives are changed. Your heart grows.
Around the world, millions of people live in desperate poverty.  Followers of Christ want to serve Him and make a meaningful impact, but they don't always know the best ways to proceed and make an eternal impact.
Bright Hope unites Christ-followers from around the world to bring Hope and help to those living in some of the poorest places on Earth. As we partner together to break the grip of generational poverty, we see lives changed and our own hearts grow.
Helping churches in remote villages and the world's city slums to help those suffering from extreme poverty.

Care for Orphans and Vulnerable Children

Clean Water

School Feeding Program

Medical Care 

Strengthen Families 

Microenterprise & Job Training

Education

Agricultural Practices 

Resourcing Church Ministries

Church Leadership Development

Evangelism & Discipleship Support 
Six Easy Ways to Make a Difference!
It's easy to help us serve the poorest of the poor.
Help fund this month's vital program sharing Hope for Today, Tomorrow and Eternity.
Take our online assessment to learn where you are in your understanding of poverty and get tips and information to pursue.
Our online catalog gives opportunities to meet very specific and urgent needs such as food, clean water and life-saving medicines.
Get news from the field and alerts when crisis hits. Don't worry, we never send spam!
Our prayer wall gives specific prayer needs from the field. Plus get prayer requests via text!
 Feel the life change that comes with serving the poor with our four-month giving experience.
One of Bright Hope's highest values is integrity. We understand the value of every dollar we receive and the difference every dollar can make in the life of someone in extreme poverty. We value the trust you have given us to effectively and efficiently deliver help to those in need.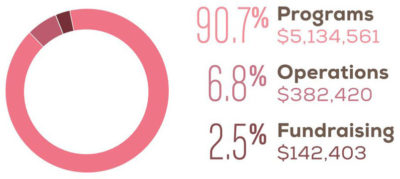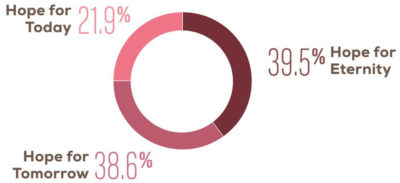 Bright Hope By the Numbers in 2017




Stories of Hope & Transformation
As we lock arms with our Christian brothers and sisters around the world, we are ALL transformed through Hope. Check here weekly for new stories from our global church partners and our allies, or sign up below to receive updates via email.