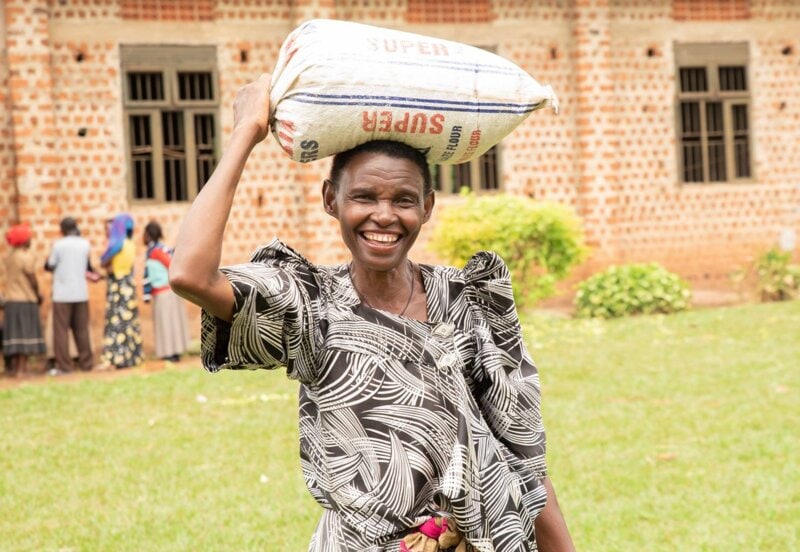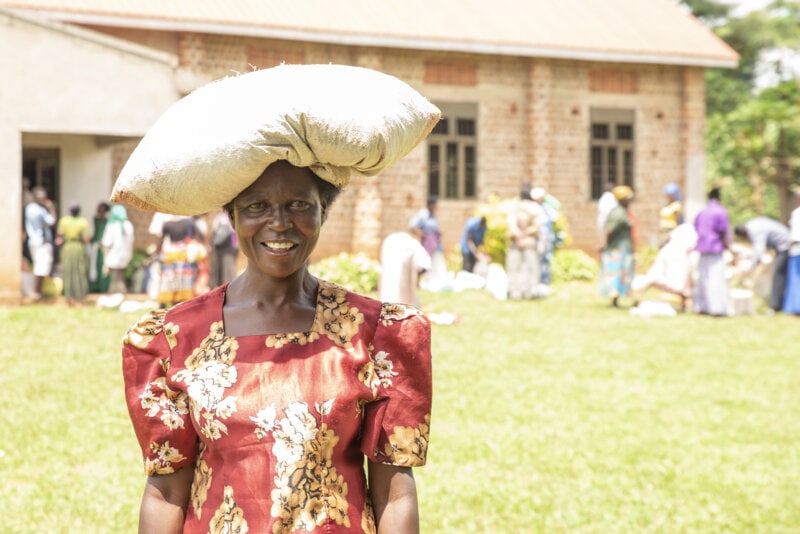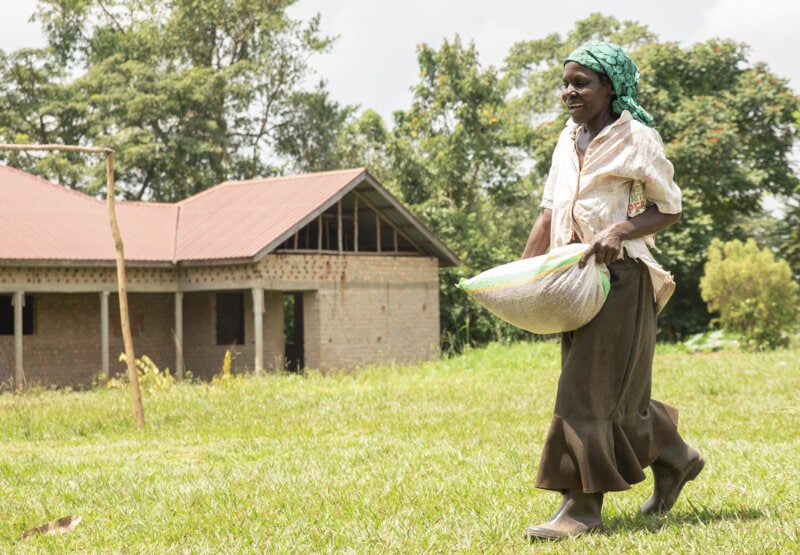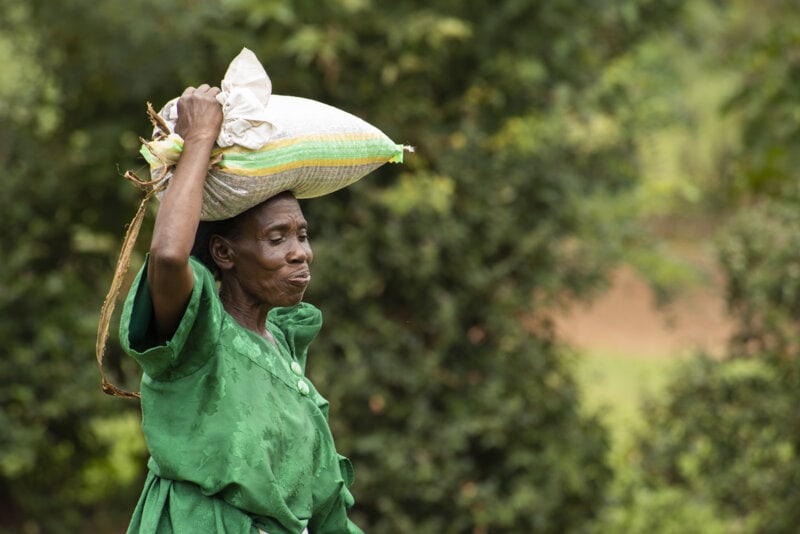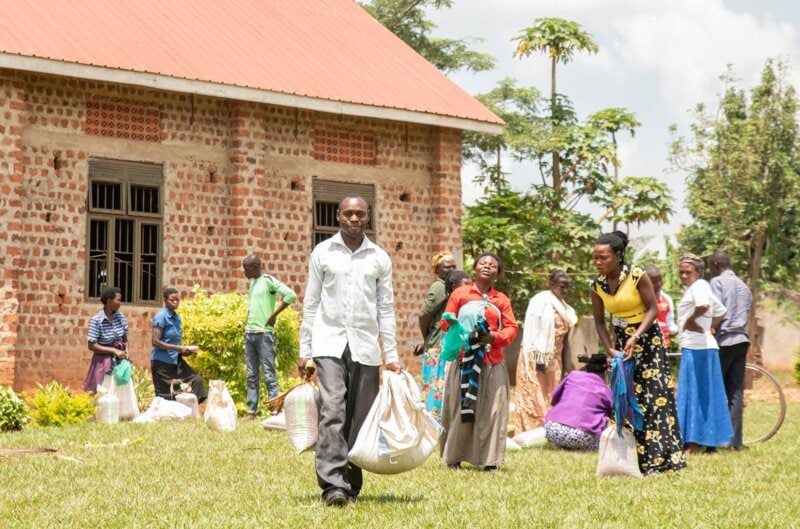 Sometimes Hope can be brought with something as small as a bean seed.
"Our children need a balanced diet, but many times we cannot afford one. Now that we have beans, we shall be able to exchange some of our harvest for things like vegetables that will nourish our children's bodies," Nakalema said.
When 150 families each received 10 kg (22lbs) of bean seeds, they beamed with joy. Some carried the sacks of beans on their heads, others put them on bikes, while some vowed to take care of the gardens they were going to plant.
"I am going to sell some beans after my first harvest, this will enable me to pay school fees for my children, buy some new clothes for them; but the best part is, I will be able to feed them on the same beans and keep some seeds for the next season," said Luwombo.
Nabawesi is a widow caring for orphaned grandchildren. She said this is a very great gift because she struggles to send the children to school, but now she is hopeful that these beans will help her take care of some of their needs and school fees.
Another great aspect of this program is that each recipient will give back at least 10 kg (22 lbs) of their harvest so that it can be given to other families. The impact of one distribution like this is exponential!