Just a couple weeks ago we experienced the chilling effects of a Polar Vortex here in northern Illinois. For two days it was colder here than it was in Siberia. (One day our "high" temperature, when factoring in the wind chill, was -47 degrees!)
Imagine the dread when someone in my neighborhood realized that their new puppy had made a quick escape through an open door and didn't come back after conducting his outside business. Can you imagine—negative digit temperatures that were still dropping, a short winter day with an early sunset and a brand-new puppy who still didn't know his way back home? The odds of this ending well for the little pup and his new family looked pretty bleak.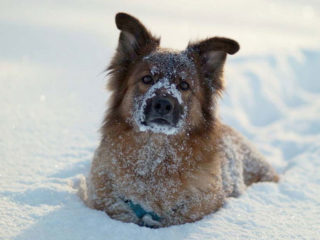 Emotions were high and many people pitched in to help get this dog back home. Those who could bundled up and went out on foot to look for him. Others drove around in their cars, optimistically searching all the places where a lost pet might hunker down on a brutal, winter day. Social media posts were being shared asking everyone to look around outside of their homes for the dog, and many prayers were being said to bring the pup safely back home.
This was a desperate situation that required immediate action. If people didn't act with urgency, this dog was going to perish.
Are you starting to wonder what a post like this is doing here on Bright Hope's blog? Stick with me a moment longer and I'll explain.
You know how my neighborhood rallied together to help this family find their dog? What if we all responded as urgently and proactively to help those who are suffering the horrible effects of extreme poverty?
I know it's not exactly an apple-to-apple comparison. In my story, the family who lost their dog lived in our community, we knew the dog's name (it's Fred) and we knew exactly what we needed to do to help.
Helping the poorest people in the world isn't as personal, and knowing what to do to help is certainly not as cut-and-dry as get in your car and drive around to look for a lost puppy.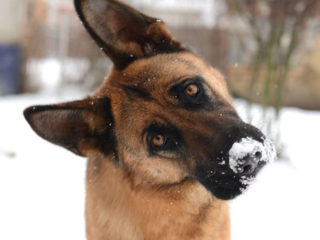 But I think the relatable tie-in is this: If something is important to us, we find a way to help. In the case of helping someone who is living a hopeless life of poverty, we could start by not turning a blind eye or a deaf ear to their message. We can pray for the poor, we can make a financial contribution to an organization that is working on their behalf, we can share what we learn with other like-minded Christians or do anything else that the Lord puts on our heart to do. Because when something really moves you, you find a way to help.
If a lost dog is worth a community banding together outside in sub-zero temperatures, how much more imperative is it for us to link arms and join forces to help our brothers and sisters around the world find a better life? Why hold back when there is something you can do to make a difference?
The next time you see a social media post about the extreme poor or read an article about a program designed to help the poor, or are asked to pray for those who are desperate for help—consider, "What can I do?" and then go for it!
(In case you are still concerned about Fred the dog, he was recovered safe and sound at the end of the day when he found his way back to his previous foster home.)