Our brothers and sisters in Uganda are struggling. COVID-19 cases have remained fairly low (98 cases as of May 6th). But the government's restrictions on activities (which have just been extended for another 2 weeks) haven taken a toll on our partner churches and their communities.
In Uganda and around the world, COVID-19 lockdowns have negatively affected the extreme poor who cannot store up food and are in danger of going hungry.
COVID-19 Updates from the Field
As you read this, Bright Hope Uganda partner churches in Oyam and Bugiri are distributing food to their communities. In addition to low food security, Bugiri has endured flooding. And many families have been displaced. So, the food distribution will help many!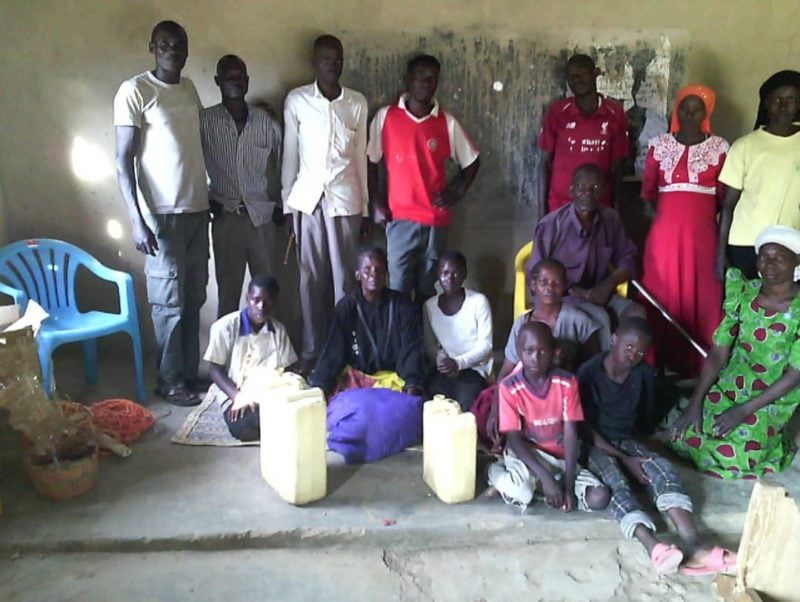 We recently talked with the pastors of our partner churches in Uganda. They shared that participating in Bright Hope's projects prepared them for this crisis. They were so grateful that they could feed their families. And that they could share with others in their communities.
For example, because of his participation in Bright Hope programs, Pastor Geoffrey from Buikwe grew enough food for his family of 14! He also had enough food to share with many others in his community.
Some people struggle more than others because of the government's lockdown orders. Those who serve as day laborers depend on daily wages to feed their families. But thankfully, the pastors in our partner churches reported that members of the Fathers' Clubs are actively helping others in their communities, including the elderly.
Tragically, in the community of Oyam, people are starving.
The people of Oyam don't have any food stored up and they can't buy food. Also, the drought has prevented them from planting crops. Many in Oyam feel desperate. Thankfully, Bright Hope has provided food relief for our brothers and sisters in Oyam.
Also, since schools have closed, we have provided education materials to seventh graders and their teachers in Oyam so they can study for high school entrance exams.
Prayer Requests
Please pray for our friends in Uganda!
• Pray that God would provide food for the starving in the community of Oyam, as well as rain so they can plant their crops.
• Pray for 7th graders in Oyam who must study for high school entrance exams while their schools remain closed.
• Pray for God to bring comfort and provision after flooding in Bugiri has displaced families and destroyed crops.