You saw this is in your email or in our social media post, and we asked if you could identify it…
What you were seeing was a just a little piece of this photo: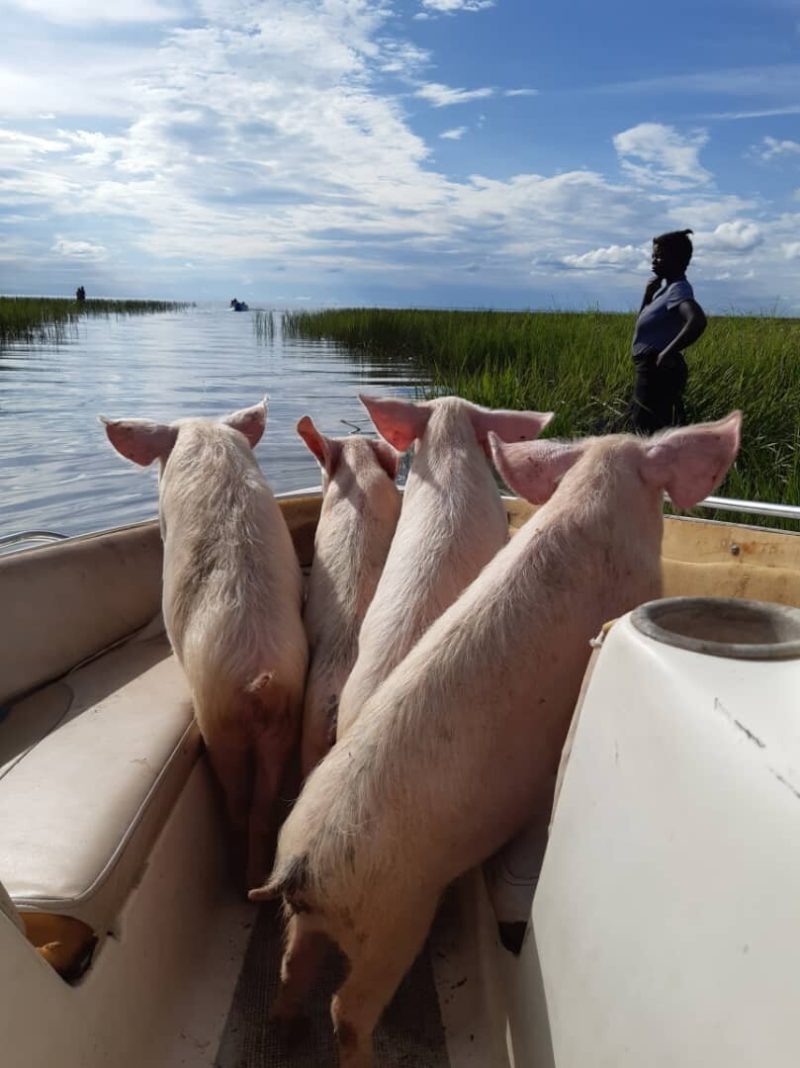 It's a pig party! A group of pigs out for a spin on a boat in Zambia.
Okay, there's a little more to the story, but we assure you this photo is legit—straight from our Zambia field staff—with no editing or photoshop on our end.
You've probably heard us say that we work on Mbabala Island in Zambia (emphasis on island). We do a lot of agriculture and animal-related income-generating projects there. Some of these projects include pigs. But we have to get the pigs to the island. Enter, the boat. Our staff load the pigs onto the boat and then they enjoy a three-hour ride to their new home on the island!
(Bet you weren't expecting that!)
P.S. These photos are just too good… Here's one more that just cracks us up: