Just like darkness envelops the world as the sun sinks below the horizon, the shadow of suffering can also engulf our hearts, crowding out Hope.
That's what our friends in Haiti experienced not long ago.
In the early morning hours of December 14, 2021, a terrible explosion of a tank truck filled with fuel rocked Cap-Haitien, Haiti's second largest city. Tragically, at least 75 people died and 59 people were injured.
But that's not it! You see, the explosion also heightened Haiti's fuel shortage, drove up prices, and caused crime to surge. Many homes burned down, and families were left homeless.
Amazingly, our partner church in Ferrier didn't sit by as the cloud of tragedy settled on Cap-Haitien. They sprang into action, shining the light of Christ and providing Hope!
Soon after the explosion, church leaders visited the wounded in the hospital. And they gave food, hygiene kits, and financial support to 39 of the victims.

Just listen to these testimonies!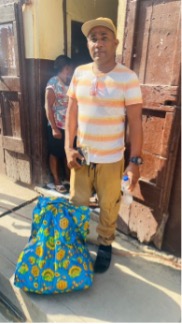 Peter explained: "Thank you for giving me such great help! The church sent me money twice. They gave me food kits and a Bible so I could serve God and persevere in prayer. I can say that what they did was divine. Only God could put in a person a desire to help in this way. I was burned on my wrist, back, thighs, and down to my feet. I can't work because of the pain. But I think God will bless you! Thank you very much for helping me."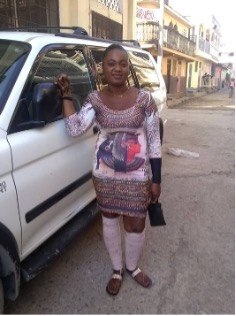 Jean shared: "I am proud of the church for benefitting me. Being a victim of the fire was really unpleasant for me. In the explosion, I lost my husband, my brother, my 14-year-old daughter, and my nephew. I feel alone. I only have God. We had three children but now I have only two. Truly, I am really struggling, jobless, and homeless. But with all that I am, I thank the church. I pray that God's grace will cover and protect them."
In short, these are only a few of the many testimonies of God's faithfulness in suffering. Through the support of our faithful Allies, God has given Hope to the victims of this terrible accident in Haiti!
Learn more about our Hope for Today programs, which meet immediate needs that aid survival and inspire Hope for the most vulnerable.