When I was in Uganda this past summer, I met Enoch and his family.
Enoch is a part of our pig project in a rural community. This was something I loved seeing firsthand because, folks, a pig is literally "the gift that keeps on giving." Seriously. Pigs are an amazing way to help a lot of people—for the long haul—with an initial investment that is extremely affordable.
What do I mean?
Well, we gave Enoch two vaccinated piglets and enough feed for three months. In Uganda, the type of high-quality pig we distribute can give birth to a littler of 17 piglets! That's a lot of new pigs that can either be sold for income or can provide meat for a family.
Those pigs can either be sold while still being fed by their mother (which means there's no additional cost for the feed) or they can be raised until they're a bit older and then sold for a higher price.
In Uganda, there is a good market for pigs. I did a little math while we were visiting Enoch and, truly, this is a great source of income—and a sustainable one seeing as the pigs can have two litters a year.
Okay, so now we see how Enoch and his family are helped by the initial investment of the two pigs, but that's only the first part of the impact.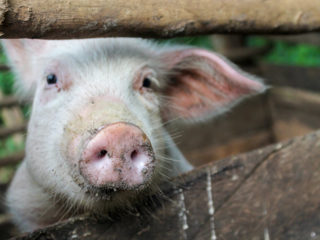 When Enoch's two Bright Hope pigs give birth to their first litters, he'll give back one piglet from each litter, and the two piglets will be vaccinated and given to another family in the community.
Then that family will go through the same cycle Enoch went through, and Family B's piglets will be given to Family C, and so on and so on…
See what I mean about pigs being "the gift that keeps on giving?"
Now, through a small initial investment for a couple pigs, vaccinations and some feed, we are giving rural families a sustainable source of income to help them get a step ahead in their journey out of extreme poverty.
When I met Enoch, his pigs hadn't yet given birth, but he was already making good plans for something he could do for his wife with the extra income! I just love this project!
You know how some needs can just jump out and grab your heart in a special way? I've got a list, but clean water, agriculture and livestock projects are some of the things at the top.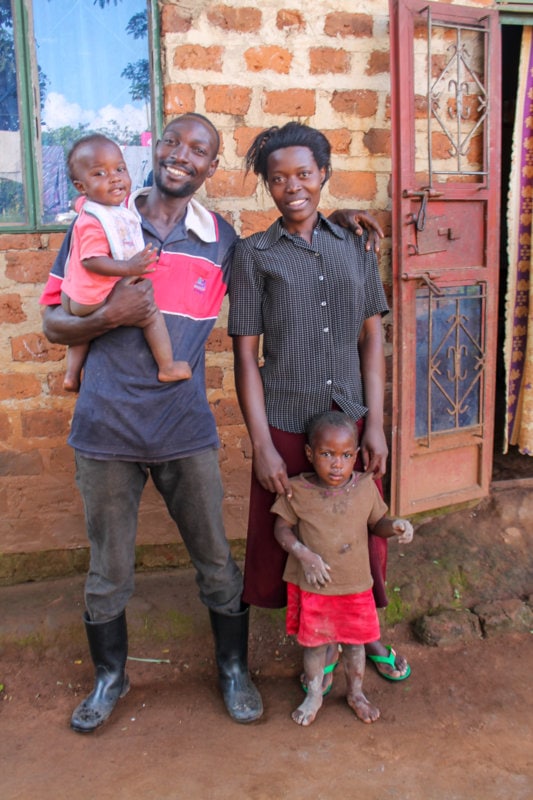 All year my family and I have been saving our loose change in plastic jugs. At Thanksgiving we're going to count it up, see how much we've saved, and then we're going to give a pig or a goat—maybe both!—through the Bright Hope gift catalog.
I seriously cannot wait to see what we've collected and how many animals we can buy!
Is there a project or a need God has given you a heart for? Maybe it's giving someone a Bible in their native tongue, or helping put in a well in a thirsty Zambian community. Maybe you want to give training to a pastor who is passionately leading his congregation, but has no formal training himself.
This year we've revamped our online gift catalog and added many new items—it's so. much. fun. to browse through. We've got everything from chicks for just $6, to vocational scholarships, to greenhouses! I encourage you to take a look and find something amazing you want to be a part of.
I'm sure, if he could, Enoch would thank you.