Last week in Uganda, some things started to take a turn for the better!
The crop-devastating locusts have left.
An extended drought has given way to rain.
This week, all of our partner churches received funds to purchase soap, which they plan to distribute to 1,000 families in the communities of Bugiri, Jinja, Buikwe, Luwero and Oyam.
COVID-19 cases, however, have increased to 61.
To slow this trend, President Museveni has extended the nationwide lockdown for another three weeks, until May 6th, which may put even more financial strain on an already struggling nation.
Without savings and low food security, Ugandans feel more worried about the economics of the lockdown that the coronavirus itself!
Our Bright Hope church partners in Uganda have continued to counsel their community members as they face anxiety. Also, they have encouraged them to work in community gardens. These gardens will provide food during the lockdown and keep families with kids busy.
Partner Community Updates
In Luwero, a Bright Hope partner church distributed more than two pounds of posho (cornmeal porridge) and sugar to more than 20 families. In addition, one of the pastors broadcasts a weekly radio program to discourage domestic violence and teach about COVID-19 prevention. The grandmothers' club broadcasted a radio show teaching families how to grow small vegetable gardens (kitchen gardening). The kitchen gardens will help provide food while they wait for the harvest.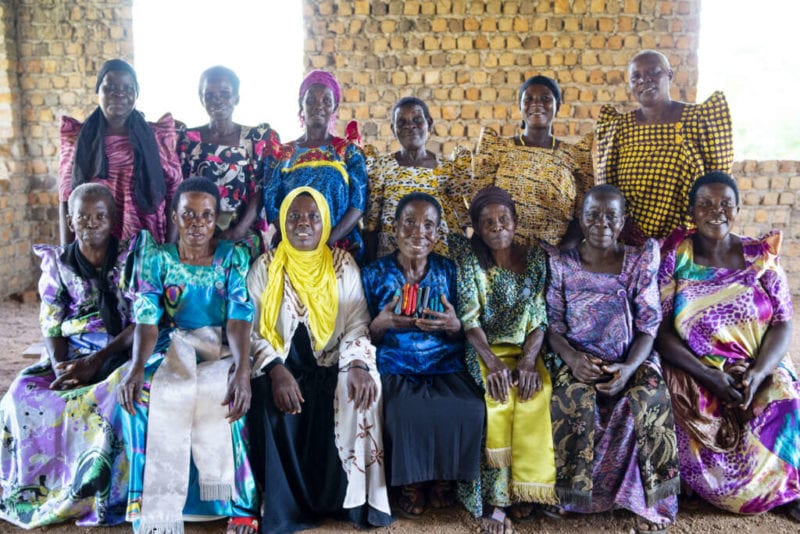 In Buikwe, the church has continued their radio broadcasts about preventing COVID-19 and domestic violence. Several churches also organized prayer and fasting for the COVID-19 situation.
In Bugiri and Bugubo, church leaders have held many health and hygiene trainings to make sure all families have washing stations at their home entrance.
Unfortunately, most families in Bugiri can barely make ends meet and feel very worried. In Jinja and Buikwe pastors have been visiting church members twice per week to pray and encourage them.
A church in Bugubo reached out to 12 vulnerable families in their community with rice, corn, flour, and salt.
The Oyam community reported that the drought has ended!
Also, the locusts that have decimated crops have left! Church leaders in Oyam have continued encouraging community members to obey lockdown policies. Also, they have continued training families to make Tippy Taps to increase hand washing.
Please pray that our partner churches in Uganda will encourage their communities to trust God, stay vigilant, and follow good health and hygiene habits.
Prayer Requests for Uganda
Pray for Amos Byamugisha who had a bicycle accident.
Poverty and anxiety has led to an increase in domestic violence. Please pray for peace and reconciliation.
Pray for Elder Luka whose daughter was admitted at the hospital after a miscarriage.
Continue praying for rain for the crops.
Pray for Hope. People are worried and uncertain about the future.