Hunger is at the center of attention around the globe, and we're doing something about it. At Bright Hope, we strategically focus on Africa because the hunger problem there is the greatest! But Africa also has the most potential for increased agricultural production, which can solve the hunger problem.
Banishing Hunger in Turkana, Kenya 
In a far away place in the land of Turkana, Kenya lies the Natoot farm. While this community farm seems small at only 4.5 acres, it has made a mighty influence on the community. Over the last few years, the 78 farmers, mostly women, have learned how to grow a sustainable supply of food. Truly, they are crushing it! Tomatoes, butternut squash, cow peas, watermelon, and kale grow regularly in this arid, drought-prone region.
Many times I've been asked why is this farm different than others? Among the many reasons, they have cultivated an environment where farmers have ownership and accountability. In addition, the farmers have gained the trust of many parties, including the church, community leaders, county government, and donors. Our programs foster these values and we are patient to match resources and progress.
The Natoot Farm was so successful that the village elders asked the local church to expand. And in an unprecedented move, they granted an additional 15 acres of land to the farm. With more land, more farmers will be added and trained to use drip irrigation. As a result, agricultural production will ramp up soon, including plans to plant fruit trees, grow fodder, and save seeds for future harvests!
Help Bright Hope Solve the Hunger Problem
At the end of December, the farmers built a fence around the new expansion. They would like to dig two more boreholes now in order to accelerate the farm expansion. But frankly, we need more financial support. To me, we are racing against time because the hunger situation is only getting worse. Let's make it happen!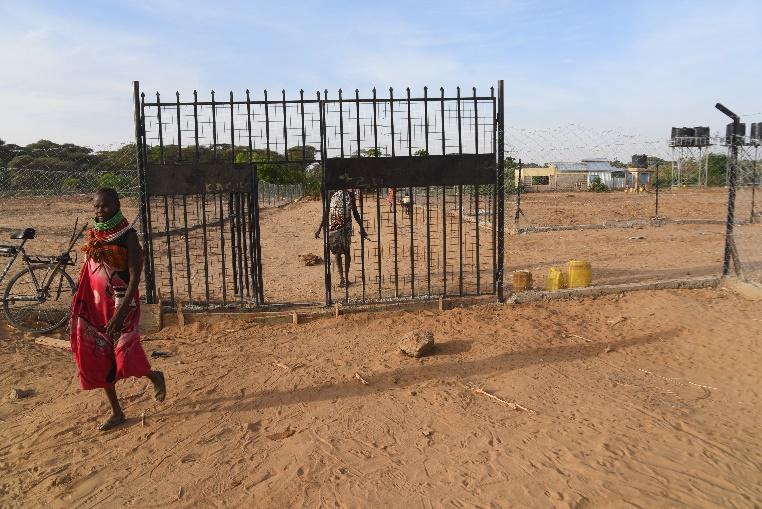 ______________________________________________________________
Create Hope for Tomorrow
People living in extreme poverty might have the determination to work hard but often lack the training, tools, business/farming opportunities, and start-up cash needed for success. When you support Hope for Tomorrow programs, we empower the poor to break free from the grips of poverty.