Kenya – Increasing COVID cases. Food insecurity. Rising unemployment rates. With so many odds against you, it can be easy to feel hopeless and simply want to give up. Struggles like these keep many Kenyan mothers like Rose trapped in extreme poverty. 
Rose, a stay-at-home mom, shares a one-room house with her husband and two children in Mathare slum in Nairobi. As a child, she couldn't complete her high school degree because her family didn't have enough income to pay for school fees. "When my father died, my family lost the only income that we had, and my siblings and I had to drop out of school." Rose's mother worked as a peasant farmer, which meant that out of her family of five siblings, the two elder siblings were the only ones that were able to afford to finish school.
Rose found work as a waitress but she had to quit when she became a mom. She couldn't keep up with the long restaurant hours while caring for her children. "I would be required to get to work as early as 6 am and would not be back home until dark. The pay for this job was also little."
R
ose only made $40 per month when she worked
at this job. 
Rose and her husband had to find a cheaper place to live as well as affordable school fees, which led to them to Mathare. "I found the school fees more manageable at MCO Joy school where my child also got partial sponsorship for his education. We as a family have also benefitted from the food distributions that have been carried out by the church."  
Rose and her family received emergency food aid twice and shared: "The food support is very helpful as there are times when families in Mathare lack food. The support goes a long way during the difficult times like these. The food I received today will be enough to feed my family for one week."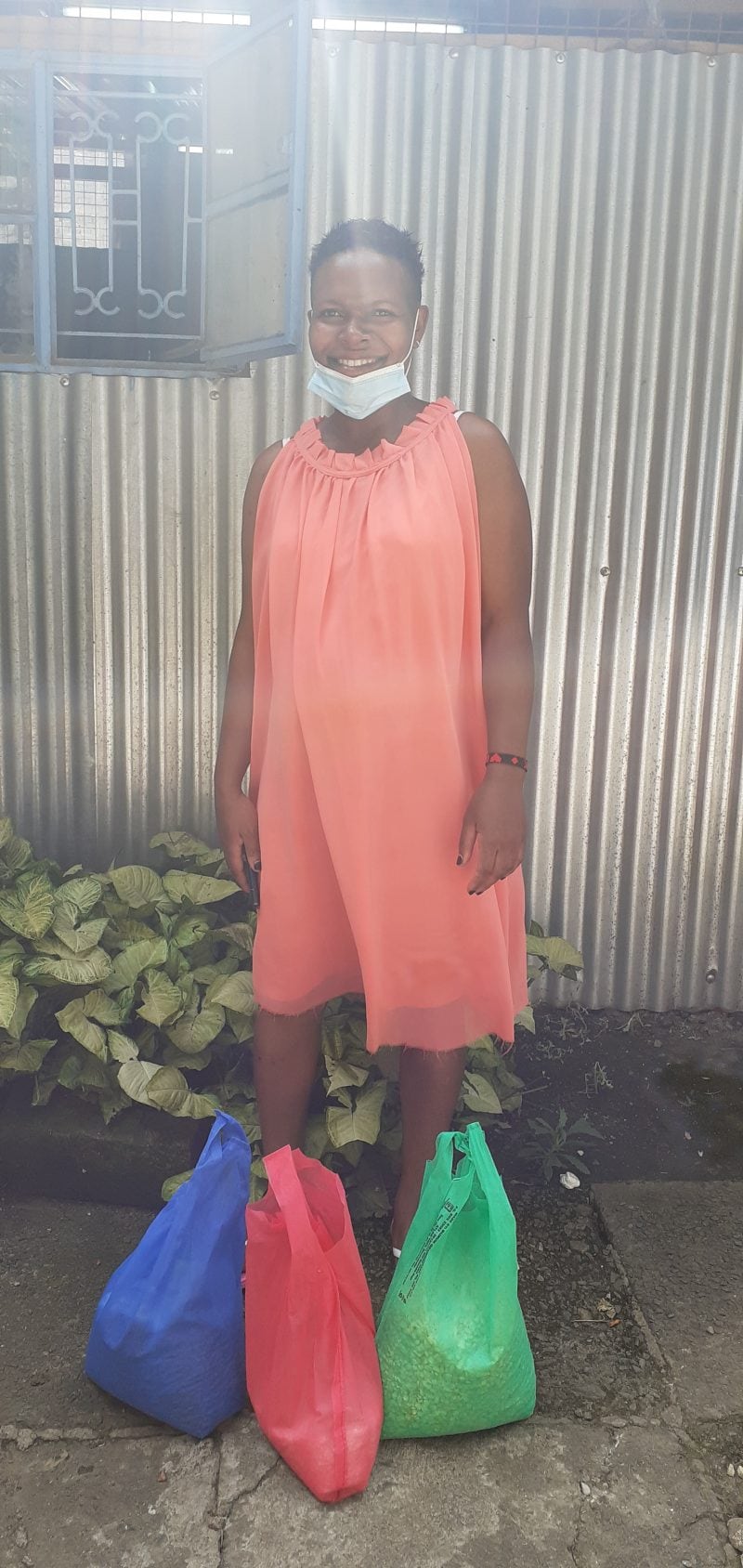 During the COVID-19 pandemic that has plagued the entire world, many families in Kenya, like Rose's, have suffered a loss of livelihood leading to food shortages. Rose recalled: "My husband was out of work for 3 months as a result of COVID. Food was scarce during that time. We were very glad when we received a much bigger food package that was very helpful for my family."  
Bright Hope's Hope for Today programs can make a significant difference in the daily life of individuals and communities. They help meet immediate physical needs and inspire Hope among the most vulnerable people on earth!   
Thanks to our faithful allies, Bright Hope has continued supporting families like Rose's throughout the pandemic. Rose shares how grateful she is for Bright Hope programs that have helped mothers like her provide food for their families, "I pray that God may bless our partners as they have helped us in our very low moments". 
To read other updates about how the coronavirus is impacting Kenya, click here.