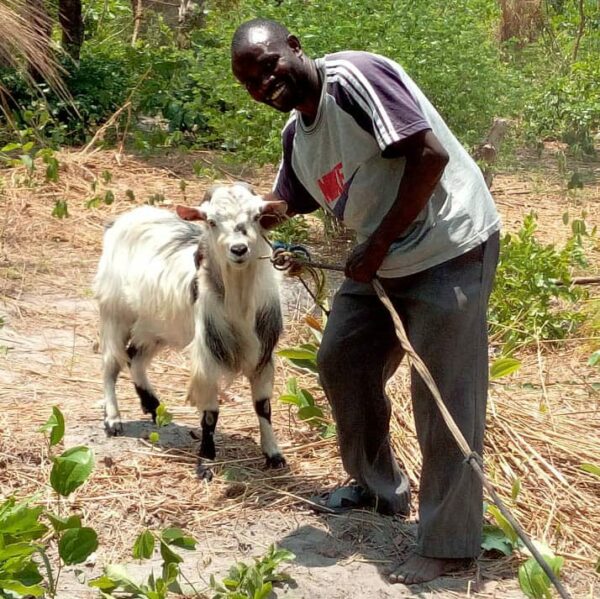 Give a Goat
$10.00 – $80.00
A goat can launch someone from a life of extreme poverty to one of self-sustainability. It's true!  
Goats are included in Bright Hope's agriculture, animal, and microfinance programs and help farmers improve their independence and increase their self-sustainability.  
Depending on the country, goats are used primarily for two things: food and composting. Much like pigs and chickens, goats can be raised and then sold at the market.  
However, a goat's real value isn't in the meat. It's in the manure, which helps enrich the compost that leads to a greater harvest. 
Learn more about how giving a goat can kickstart someone out of a life of extreme poverty. Check out George's story in "A Focus on Livestock Leads to Success with Vegetables." 
(By the way, as with all our animals, when the goats begin to reproduce, a baby goat will be given to another family, who in turn will give a goat to another family, and so on! The impact you make when you give a goat is ongoing and has the potential to help countless families become self-sustainable!)
Additional information
| | |
| --- | --- |
| Select gift | Full $80, Share $10 |