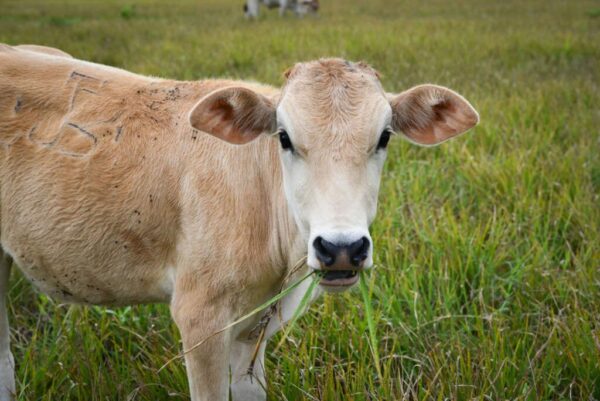 Support a Bovine Microenterprise
$100.00
Cows help improve agriculture productivity for farmers in rural Haiti.
Agriculture is at the center of most initiatives that improve living conditions for Haiti's rural communities. Yet during Haiti's two agricultural seasons, acres of fertile land go uncultivated due to inadequate plowing services and a lack of available laborers. These shortages limit crop production, weaken food security for the community, prevent the villagers from maximizing their natural assets, and stall financial progress.
A solution is to utilize oxen, a castrated mature bull (a male cow), to help cultivate the land. Cows reproduce and birth more cows (ideally bulls) that are put to work plowing the fields. More cultivated land increases farm productivity and improves the farmer's livelihood!
Your support of the bovine microenterprise project helps supply four oxen, two cows, two plows, two yokes, six veterinary visits, transport, and program oversight.
Funds received that exceed the amount needed will be applied to other parts of the project.