Rachel Miller, Bright Hope Ally extraordinaire, is an energetic and highly successful online entrepreneur and founder of Moolah Marketing. With large followings in her multiple Facebook groups, Rachel is a digital marketing guru who knows more than a thing or two about executing a successful online campaign.
This past August, Rachel used her expertise to launch a campaign to select groups of her online audience, asking them to help launch a business for a family living in extreme poverty by purchasing a flock of 10 chickens for $60 through Bright Hope. For those who did, they were given training and business products to help them further their own businesses.
Her audience was beyond generous and the campaign was a wild success.
By the end of her five-day promotion, Rachel's campaign raised $44,786 to launch 746 new businesses in communities that are classified as the extreme poor, with a total of 7,464 chickens donated by 675 people!
Most of us are not digital marketing experts with thousands of followers. However, we all have something we can use to serve the Lord and help the poor.
What about you? What unique skillset has the Lord entrusted to you that you can use to build His kingdom and help those in need? If you don't know right offhand what your gift is, take some time to ponder it. Pray about it and ask those who know you best for their thoughts.
When you've identified your unique gift, look for a way like Rachel did that you can use your gift to serve the Lord and His people.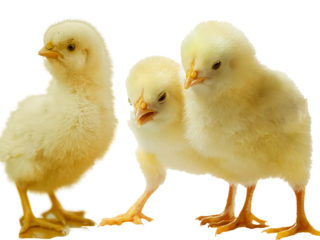 (And remember, the Lord doesn't define success by big numbers. It's your obedience and willingness to use what He's entrusted to you that blesses Him. Absolutely we celebrated the numbers raised by Rachel's campaign, but we also get pretty excited about the smaller victories too—like when an 8-year-old member of Tribe Kids raised and donated $23 to help the drought victims in Turkana, Kenya. Don't let numbers hold you back; do what you can with what you have, and the Lord will take care of the rest!)
"God has given each of you a gift from his great variety of spiritual gifts. Use them well to serve one another."
– 1 Peter 4:10