My name is Levenson Badio. I'm a descendant of, I can call it, a peasant family, because my grandmother and grandfather were farmers in Haiti. They were born in the rural area; my grandmother was illiterate. My mom was also born in the rural area, then she moved to Port-au-Prince when she was a teen.
Let me tell you about my story.
I was born in Port-au-Prince, and I grew up in an average neighborhood, not a very fancy neighborhood. I had many challenges as a student growing up. When I was going to primary and secondary school, sometimes it was difficult to find electricity to power the lights I needed to be able to study.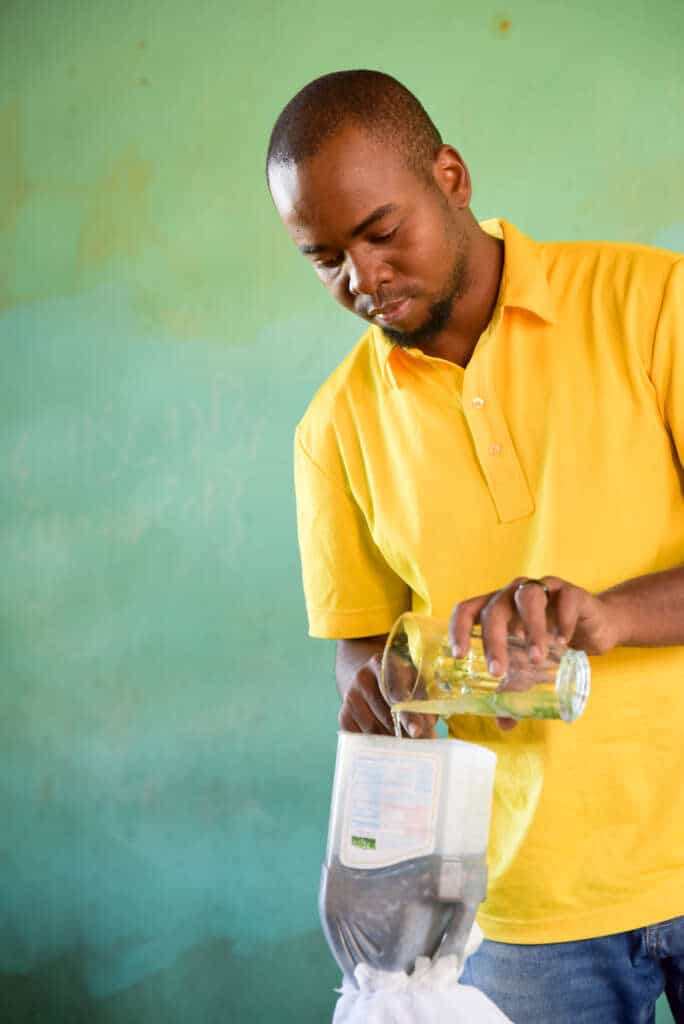 Many of my friends dropped out of school along the way, some of them didn't even complete primary school. But I wanted to succeed in life. I had to study sometimes very late into the night, using candlelight or kerosene lamps to study by when there was no electricity.
I used to go to school on foot, it would take me 30 minutes each way. Even though sometimes my parents gave me money to take a taxi, I found it too expensive. Instead, I would save that money to buy a Christmas gift for someone, or a birthday gift for my mom.
When I was 12 years old, I went to the place where my mom and my grandmother were born because I wanted to know that area. It's a rural area, and this was my first experience with agriculture.
I could see that people were living on very limited resources, and I was very surprised by it.
Then I was so interested with the natural landscape—I saw that it was beautiful. I was so interested as I watched people farming. I decided to plant corn myself. I had some seeds and I would go to the land, dig the holes and then plant the corn. I spent two weeks in that place.
I could appreciate how the corn was growing. I was like, "Wow, see the corn is growing." Then I got even more of an interest. I said, "I need to see that science to see how corn or plants are growing, then to understand rural life."
Since that time, I knew that's what I wanted to do for the rest of my life.
Levenson conducts a WASH training in Paulette, teaching people how to make a simple water filtration system.As I grew, I tried to give myself some orientation in my study, because I didn't have anybody to do that. I said, "Okay, I will need to focus on biology, on chemistry, on math a little bit—because they require math." So I had to prepare for this field of study.
Early in my high school years, I really felt the importance of education. My friends would simply give up or do something else to try to get money faster, but I pressed on, because I know that if you have a dream, you need to work hard to achieve it.
Sometimes people would laugh at me. They would say, "Oh, he's just wasting his time studying all the time, going home to study," but I wouldn't go there. I knew what I wanted to become. I had to persevere.
I have to be first grateful to the Lord, because I grew up in a Christian family, and I received a Christian education. And my parents, they did a really good job raising five kids. So, I would say that first, because I was Christian, and also because I had the values that others didn't have.
I believe that there is no success without Jesus.
I believe that to be successful, you need Jesus. That's the first step.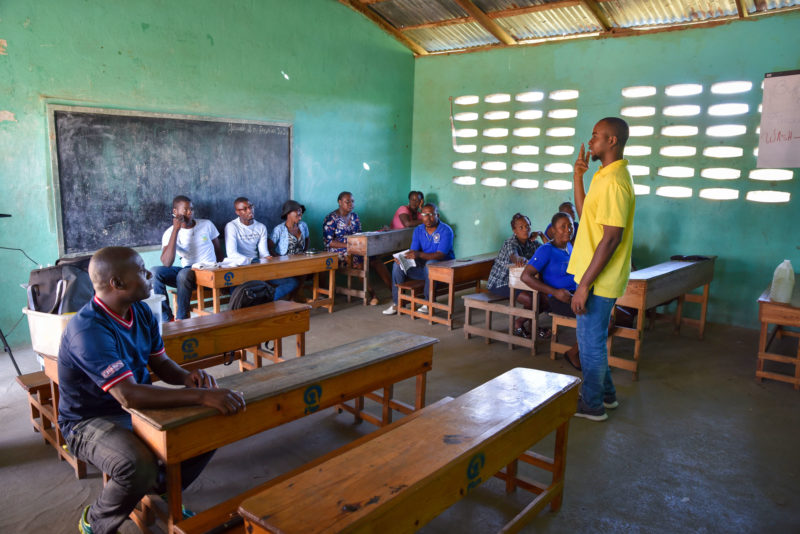 Number two, it's education. And my parents always instilled that in me. They said, "We don't give you many friends to play with…we give you Jesus, the Bible, and education. With Jesus and an education, you can go very far in life."
So, I decided to follow those steps by focusing on Jesus, education, and being involved with friends who would do wise things…
———————————————
To be continued! Check back on our blog next week to read the rest of Levenson's story.
Note: Interview edited for flow, length and clarity
Further reading: 25 Pictures of Education Around the World