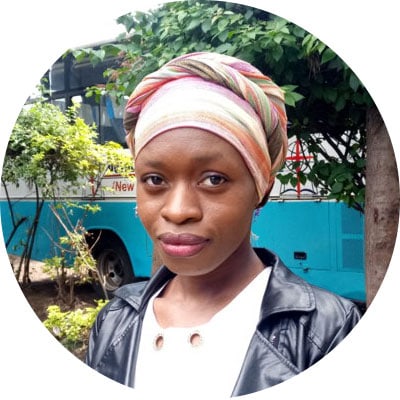 Twenty-four-year-old Lillian had a difficult childhood. She grew up in the Huruma slums near Nairobi with her four siblings. They would walk to school each day by 6 am, being careful to avoid a dangerous local gang which would terrorize the streets and extort money off people.
Living in a 10×10-foot, single-roomed house with no restroom, she only had access to a public toilet with a fee per use. And by the age of ten she helped with tending to her younger siblings and cooking and cleaning late into the night, leaving little time for homework.
Lillian enjoyed school and dreamed of a day where she could focus more on her studies. Then, years later, this dream came true when she received a Bright Hope scholarship.
The scholarship enabled her to continue her education without having to drop-out whenever she didn't have enough funds.
Now she is a licensed physical therapist and her new dream is to open her own clinic. But none of this would have been possible without Allies helping to fund these scholarships.
$100 can fund a portion of a scholarship for an eager, dedicated student like Lillian, or fund other vital programs that give someone a chance for a brighter future.
Lillian had the chance to better her life. Will you make a donation of $100 today to help impact other young students like her?