Women in the remote villages, where our partner churches are located, have been making us aware of the struggles they face when it's time to give birth. They say things like:
The hospital staff will turn me away unless I bring my own supplies, like surgical gloves.
Giving birth at home is scary and I have no clean towels or materials.
The hospital is 30 miles away, I have no time to walk there, and taking a bicycle is hard on me when I am going into labor.
I have no clothes or extra blankets for the baby.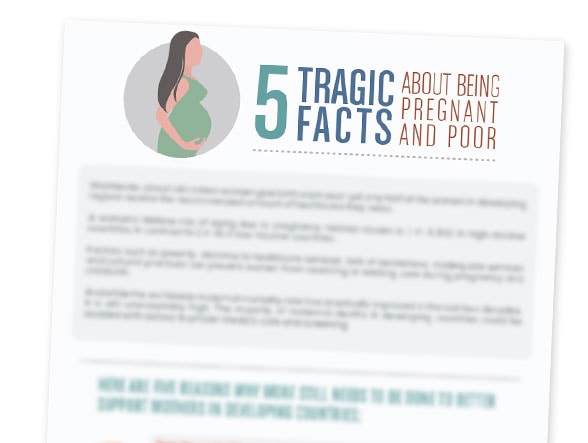 No wonder the statistics about childbirth in developing countries are so bleak. Did you know 99% of all maternal deaths occur in developing countries?
To learn more about the risks and challenges—and how preventable many of them are—You can download our infographic on being Poor and Pregnant here.
The churches we partner with in these villages wanted a solution to help these mothers safely give birth and increase the health of mother and child. So together we came up with two kits, one for the mother and one for the newborn child.
The Mama Kit for the birthing process includes items like surgical gloves for the midwife, a clean razor blade for cutting the umbilical cord, gauze and more. There is also a new baby kit, with blankets and clothes. Both kits are needed. They cost $25 each.
Will you help us by providing as many kits as you are able?
We could use 500 Mama Kits over the coming few months, but every single one is a blessing to the mother who does not have to give birth without it. (Hey, are you willing to take a few seconds to help spread the word by sharing our Facebook page? I would be so grateful.)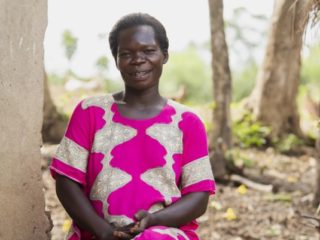 Aminah is a woman expecting to give birth in December. Her first three children were born at the main hospital, but those experiences were not good. In Uganda, if a woman doesn't bring her own medical supplies to the hospital for the delivery, the nurses may send her home or refuse to help her.After three babies, though, there was yet another factor that made Aminah reconsider where she would give birth to future children: Aminah had to travel the long distance from her village to the hospital, on the back of a bicycle, while in labor. 
Can you even imagine?
Aminah ultimately decided to give birth to her fourth child at home. But giving birth at home has its own risks. A dirt floor, finding and paying a trained midwife to help with the birth, risk of infection, and always wondering, "What if something goes wrong?"
Pray for Aminah and others like her in Africa and around the world. And if led to help, please give all you are able.
Support Our Most Urgent Needs