When I served as a missionary, I knew I would encounter things that would be eye opening. I remember my first in-country flight from the airport in Nairobi—a 45-minute flight to the Kitale region, for example. From there it would still be another hourlong drive… the beautiful landscapes, the lush greenery, the smiles on the faces of the workers in the airports.
While I was in Kitale, the students I served also had eye-opening experiences. I remember when we pulled out a weed wacker for the first time and the students simply gazed in amazement. I caught myself in the same light, simply in awe that this was something they were astonished by, especially since it was an everyday image from my life back at home. They watched as the staff member worked for maybe an hour or so… I was fascinated as I watched them wonder what it was, how did it work, and when could they use it.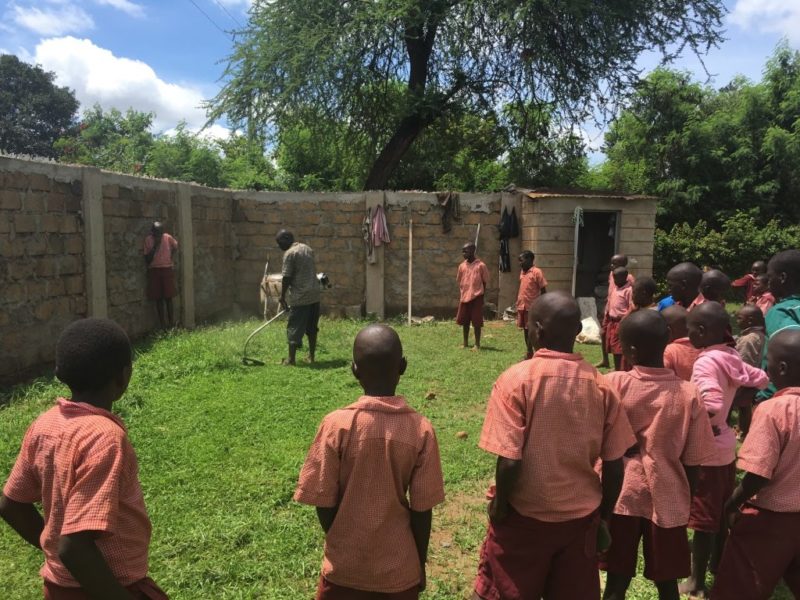 But these students' everyday life, living in a poverty-stricken land, stirred up questions in me and caused me to open my eyes too.
I saw people standing on every street corner, alone.
Dirty water standing in puddles all around the streets.
Torn up buildings that looked unlivable.
Suddenly, the reality of the situation hit me.
These weren't just random people with terrible circumstances. Behind every hollow face and hungry belly I saw, there was a story—a story of a child, much like the children I had the privilege of serving while I was a missionary. And when I finally got to hear each of their stories, I got to see for the first time.
I heard and saw humility, gratefulness, and their true desire to serve God. These children and their parents, although living in what felt like separate worlds, share a lot of the same values as me. Like me, they want a good job, a well-built home, and a good education for their children.
But most of all, they value their faith—because their faith is often perhaps all they can truly count on. It hits you hard and you find yourself jealous and wondering… How can someone who seemingly has so little have so much at the same time?
I was inspired.
Those I served had hearts fully filled with the presence of God and the peace that can only be given by having Jesus in their hearts. Seeing that, seeing their hearts, made me feel like I was seeing for the first time.
That's why Bright Hope is an organization to invest in. It's the kind of organization that allows people to see for the first time.
But like anything, what we're trying to do is too big to do alone, so that's why we love when people like you can come alongside us! Maybe it's by providing a chicken for a family who hopes to kick-start a new business, or a Mama Kit for a first-time mother who is navigating childbirth with very little guidance or resources.
Maybe you could help Bright Hope provide meals for the child that attend its partner schools, or by helping repair a water pump that will help hundreds of people finally access clean water, or maybe it's just on your heart to give to wherever funds are needed.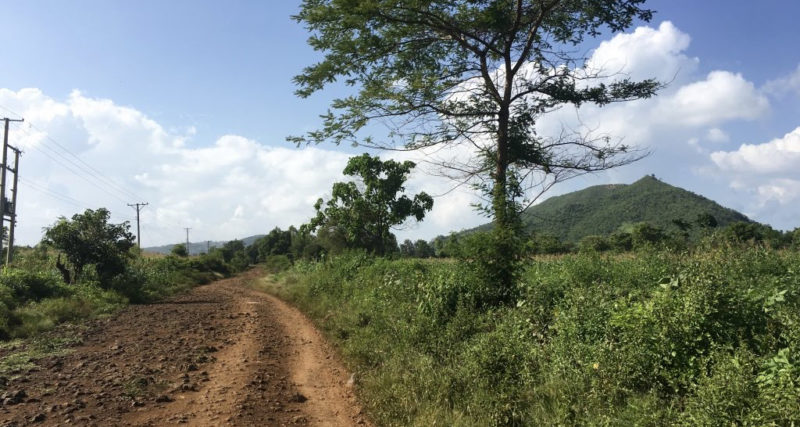 No matter what you give to and why you give, Bright Hope believes that you—and those you are helping—will see the Hope of the Lord. For some of the extreme poor we serve, it may be for the first time in their lives.
Would you give today to help those living in extreme poverty?
If so, view this page for more information.