*Story taken from "Beautiful Miracles I've Seen The Lord Do – Story of Zainabu" by Kevin G. Dyer, founder of Bright Hope International.
Bright Hope has had an amazing ministry in some of the world's poorest communities.
People's lives have been radically impacted, exchanging the pitch darkness of sin and poverty for the blazing light of salvation and economic sustainability. They not only trust Christ as their Savior, but they also begin on a journey of learning to read, write and start an income-producing small business. This results in both dramatic spiritual and physical transformation.
Zainabu was raised in the Mathare Valley slum in Nairobi, Kenya.
Six hundred thousand people are crammed together in an area one mile long and half a mile wide, living in little hovels made of scrap lumber, plastic sheets, and rusty galvanized iron. The slum is filled with very poor families trying to survive on meager incomes of less than two dollars a day.
When Zainabu was fifteen years old, her father died. Her mom became the sole provider for Zainabu, twins who were twelve years old, and a sister who was eleven years old. Many days her family went without food. It was a major struggle to survive.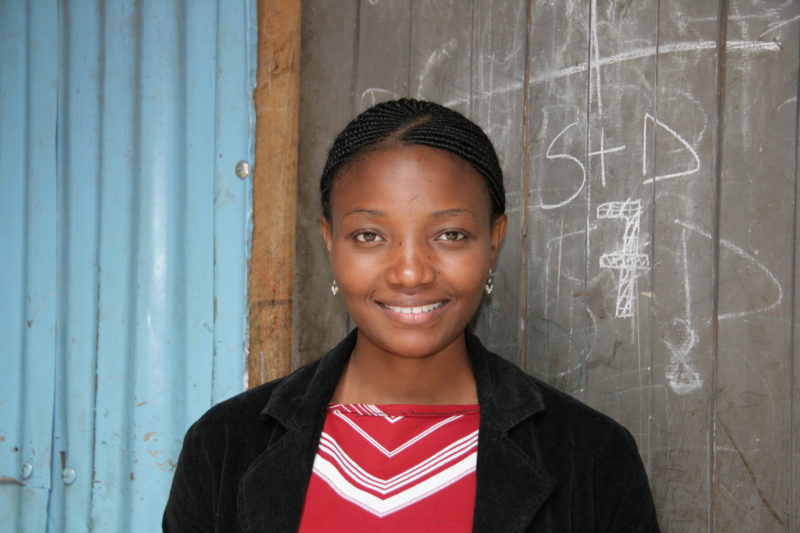 Her mom tried to earn some money, but it was never enough to feed her family, provide for their health need, and pay for their education.
Serving at the Bright Hope partner's Mathare Community Outreach Church, Pastor Ogutu learned about Zainabu's family, so he visited them and brought them a Bible. He encouraged her mom to read the stories of Jesus so that she would know how much God loved her and cared for her. The pastor also insisted that Zainabu and her siblings attend the church school at no cost.
When her mother became seriously ill, Zainabu continued attending the church school, even though she had to leave her mom alone in the small hut.
Zainabu couldn't concentrate on her studies; all the time she worried about her mom. She realized that her world as she knew it would soon be coming to an end.
When her mother passed away, Pastor Ogutu accompanied her to bury her mom in the family's village.
Zainabu's relatives wanted the children to stay in the village, but the pastor said they couldn't remain there as they had to attend school. Her relatives insisted that Zainabu's education was over and that she should stay, get married at the age of sixteen, and take care of her siblings. Pastor Ogutu emphatically stated, "No. They are going back with me to Nairobi where they will attend school and finish their studies. We will take good care of them."
Zainabu shared, "I was so sad because I had to become like a parent and take care of my siblings. I was afraid I would not be able to provide for whatever they needed. I felt overwhelmed because of the poverty and hopelessness all around me."
Bright Hope stepped in.
Bright Hope stepped in; and through the partner church, we provided Zainabu and her siblings a hot meal each day and we continued to pay for their school fees. Pastor Ogutu also made sure the children were safe and that their basic needs were being met. During this time, they attended youth groups at the church, and Zainabu and her brother and sisters trusted Jesus as their Savior.
After Zainabu graduated from high school, Bright Hope gave her a scholarship to attend college to gain some job skills training. She gratefully said, "The God who took care of me as an orphan will be with me in college and will guide me to the best job when I graduate."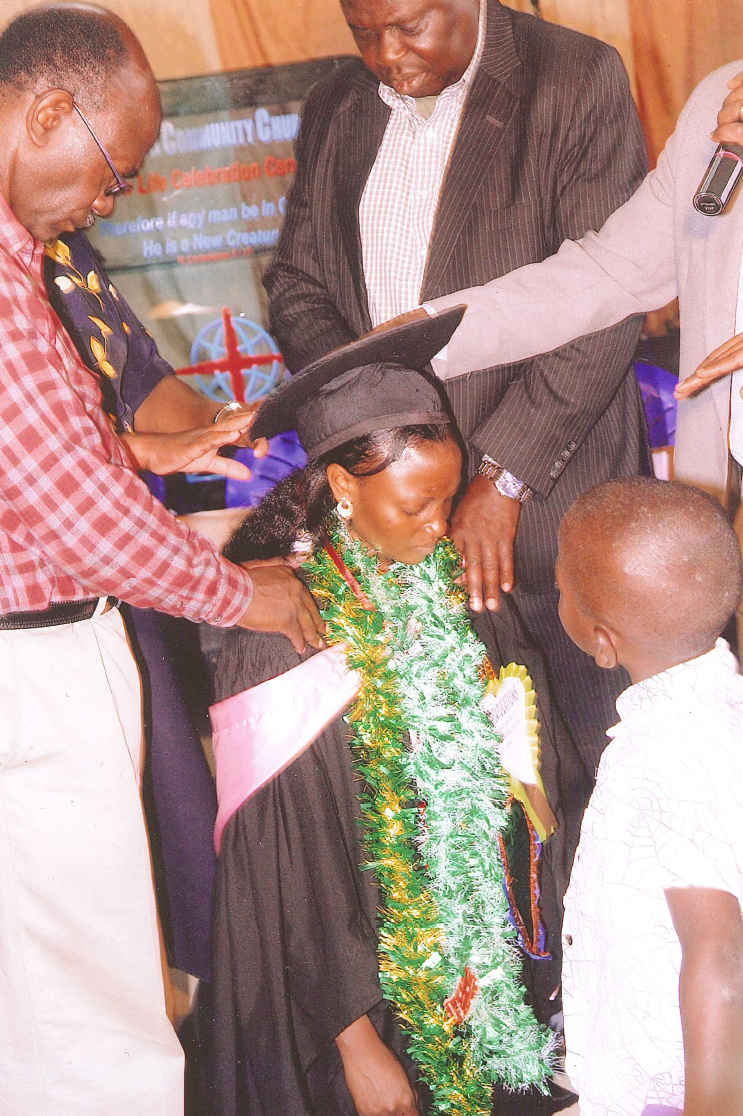 Now Zainabu no longer lives in the slums of Nairobi.
She is married and has established a home with her husband, here three siblings, and a baby boy of her own.
Zainabu had courage and refused to give up. Bright Hope enabled the local church and its pastor to invest many hours into her family, and it all paid off as she was able to get a job working for "I Choose Life Africa" an organization that helps teenagers in slum communities receive an education. Zainabu has been totally transformed by God's power and provision, and it is a beautiful miracle.
Learn more about Bright Hope's holistic ministry.