Living in the United States, it can sometimes feel like we are far removed from extreme poverty and what we have to give may not make a big impact. But while what we contribute may sometimes feel small, it can actually become a big blessing to an impoverished person.
As in the story of Jesus feeding the multitudes in John 6, God used a small offering to create a larger blessing—and He did it in an unexpected way. A large crowd had gathered to hear Jesus preach and as evening approached, they were beginning to get hungry. Jesus then did a miracle and fed every last person, all because a young boy was willing to share his lunch.
One of the most meaningful points of the passage is that Jesus could have easily fed all those people without any assistance, but He chose to perform the miracle through someone no one would have anticipated: a child.
The miracle began with a little boy's willingness to share his lunch, and Jesus had a bigger plan—He multiplied the five loaves of bread and two fish to feed more than 5,000 people. The passage reminds us that no matter who we are or how little we have to give, God can do the same with our offerings today.
While God with His infinite power and resources certainly doesn't need us to answer a prayer or meet a need, He delights in our generosity and invites us to be a part of the story where we too can be blessed. We can rely on Him, giving what we have to offer with an expectant heart—trusting that He will not only provide but take our prayers, our time, our talents and our gifts and use it to bless others more than we ever imagined.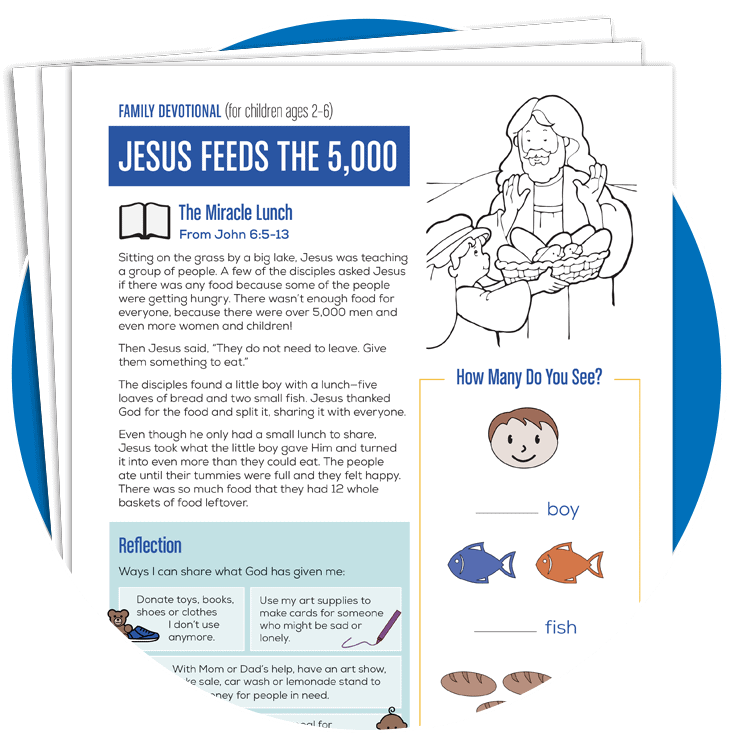 Want to share this message with your children in a fun way?
Download our free family devotional created for youth ages 2-6 and 7-11. The two-page devotionals include a Biblical passage, reflection, activities and prayer.
Devotional for Ages 2-6         Devotional for Ages 7-11
Looking for ways to give back with your children and grow their generosity?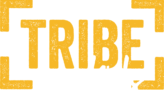 Join Tribe Kids, a free membership program where children can discover fun ways to make a difference and be an advocate for the extreme poor.‬‬‬‬‬‬‬‬