Few situations in life are more discouraging than having a passion for something but not the opportunities needed to see it through. Such was the case for Alex of Abok County in Northern Uganda. Living in abject poverty, Alex's family could not afford to provide him with the education that he needed to achieve his dreams. 
Alex shared: "Not going far in school because my family lacked the necessary resources broke me. I wanted to be a big help in my community. I wanted to be a doctor, mason, carpenter, or teacher, offering my services to my community."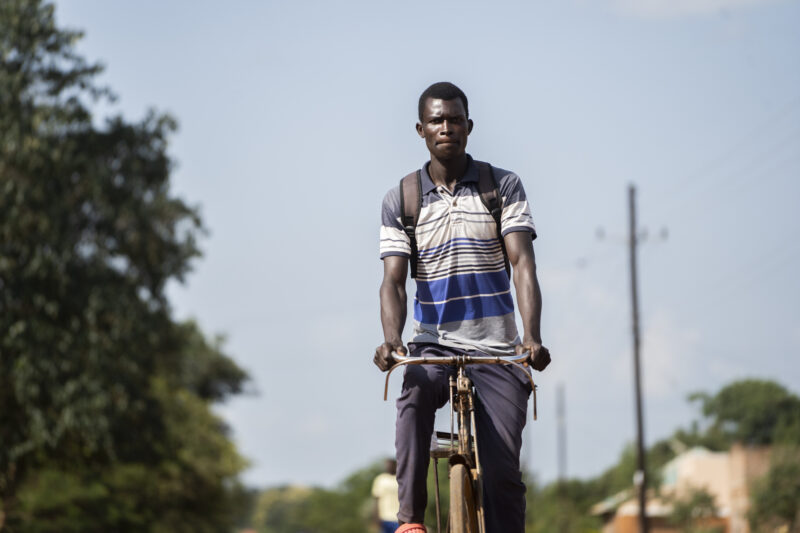 Although many doors were closed to him, Alex did not let limitations keep him from serving others. For example, he served as a youth leader in a local church. Unfortunately, his lack of skills and experience limited his impact on the community. While it would have been easy for Alex to give up hope, he refused. 
The turning point for Alex came when his church received an invitation to attend Bright Hope's training for church leaders. The event included Bright Hope's Asset-Based Community Development (ABCD) and Orphan to Family training programs. 
While living under the burden of poverty, preeminently concerned with securing one's next meal, it's hard to find the emotional capacity to dream of possibilities in life. That's where Bright Hope comes in. Our Asset-Based Community Development training comes alongside communities to help them identify the gifts and capital they possess. Then, we help them brainstorm how they can develop these assets into sustainable ministries. By utilizing the resources already available within the community, local church leaders can help break the extreme poverty cycle for families and individuals. 
After receiving the Bright Hope training, Alex's impact within his community took off! 
Alex Pursues His Calling
Alex recalled: "After the training, I felt like I had been mentored into ministry. Finally, my desire to serve the community began to materialize. I took the initiative to create two Savings for Life groups, which are thriving. Many people have been able to access medical services by obtaining loans from these groups. Others can borrow money to purchase seeds during the planting season." 
Not content to stop there, Alex also works with the Father's Clubs in Abok, helping the community alongside group members. As a group, they regularly visit older adults and those in need. They actively serve by re-thatching huts, visiting the sick, and providing food for those who cannot feed themselves. The group also works together to clear water sources of trash and waste, and to educate the community on the importance of hygiene and sanitation. 
Alex explained: "Most of the people in this community still live in poverty. If we can prevent the spread of diseases like malaria and diarrhea, we can help them save the little they have from being consumed by healthcare expenses." 
Much of the time, the goal of serving people experiencing extreme deprivation may seem daunting. The need is great, and finding the right place to start can feel overwhelming. Stories like Alex's can serve as a reminder to us that what we really need is a servant's heart and trust in the Lord. With training and commitment, communities can be reached and impacted for good. While some projects may require machines or technology, it's really training, compassion and a hope-filled heart that motivate us to serve the poor.
Share Opportunities with Poor Communities
Would you like to help? You can partner with us to empower communities to establish their independence, pursue opportunities and follow the path toward self-sustainability.