It's May—a month to thank God for our moms! Mothers give us life, love, and the courage to face our fears.  
But in impoverished communities, becoming a mother can be scary. In many cases, it can be deadly!      
Worldwide, about 140 million women give birth each year; yet only half of the women in developing regions get the healthcare they need.  
According to the World Health Organization, "About 830 women die from pregnancy- or childbirth-related complications around the world every day." And it's important to remember that most of these deaths could be prevented with simple medical care.  
With stats like these, it's easy to understand why expectant, young couples in the communities where Bright Hope works feel fearful in the face of pregnancy. 
Hospitals in developing nations often don't have enough medical supplies for all their patients and will turn away women in labor if they do not bring their own supplies.   
 As a result, these women must deliver their babies at home without proper tools or sanitation. 
In the words of Desiree, a young mom in one of the communities where we work in Uganda: "I worried about where to get money for birth requirements and hospital bills."   
As Mother's Day comes and goes this month, please prayerfully remember struggling moms in impoverished communities around the world. As you read some of the truths below, consider how you can step in and help! 
DID YOU KNOW?  
In sub-Saharan Africa, where the maternal mortality rate is one of the highest in the world, a woman has a 1-in-16 chance of dying while giving birth. 

 
Every day in developing countries, 20,000 girls under 18 years of age give birth. A pregnant young woman living in poverty is at higher risk of dropping out of school and becomes more vulnerable to nutritional deficiencies, health complications and social exclusion. 

 
The majority of maternal deaths CAN be prevented. With access to reliable healthcare solutions, however, lives can be saved.  

 
The main reasons women die in pregnancy and childbirth are: severe bleeding, infections, hypertensive disorders such as pre-eclampsia and eclampsia, and medical complications including cardiac disease, diabetes, or HIV/AIDS.  

 
99% of all maternal deaths occur in developing countries. Disadvantaged women in remote areas are the least likely to receive adequate healthcare, especially in regions with low numbers of skilled health workers, such as in sub-Saharan Africa. Of the 800 women who die DAILY from giving birth, 500 live in that region. 

 
Remember Desiree, the young, scared pregnant woman in Uganda? She and her husband, Charles, received a Mama Kit, which contained all the supplies she needed to give birth at the hospital. 
"We got more than we expected from that Mama Kit! Everyone at the Health Center respected us for being so ready and organized for our baby," Charles said.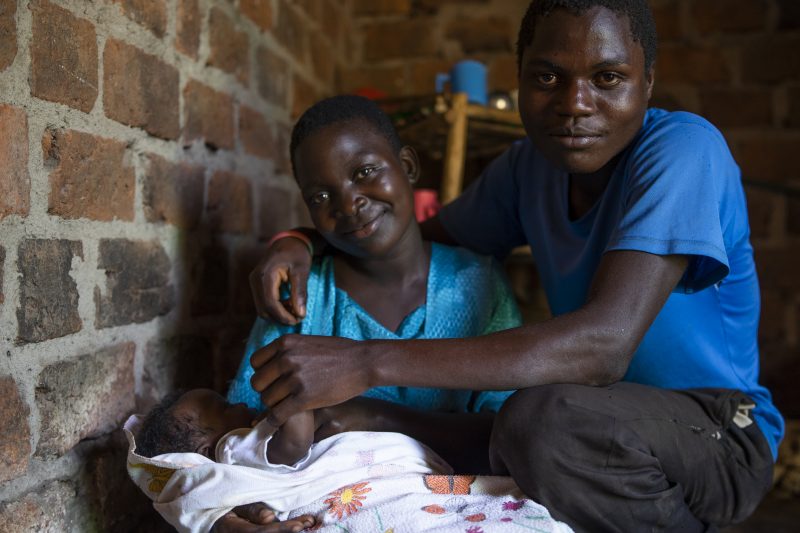 As you celebrate Mother's Day month, please consider how you can give the gift of motherhood to a mom living in extreme poverty. Each Mama Kit contains all the supplies necessary for a safe delivery, including:  
two sets of receiving blankets

 

baby hats

 
socks

 

hand gloves

 

warm clothing

 

onesies

 

a mosquito

net

 
baby soap 

 

baby oil

 

a carrying bag (like a diaper bag)

 

plastic sheets

 

surgical gloves

 
cotton

 

gauze

 

a cord band ligature

 

sterile razor blades

 

a child health and immunization card 

 
Charles kept on smiling to express his gratitude: "We chose to call our daughter Gift because through her, God has shown His love to us."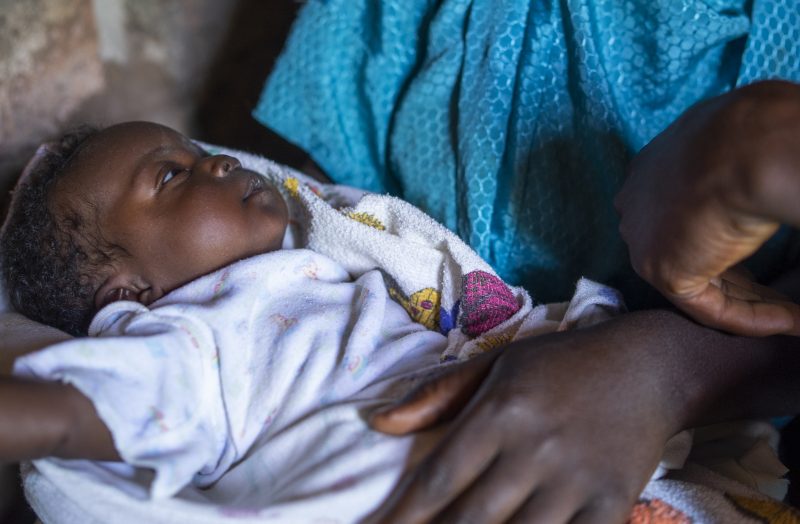 P.S. Here's a great PDF called "Pregnant and Poor" that you can download or share to your friends.
Learn more about Bright Hope's holistic ministry.