All day long, 90-year-old Egrance sits on a mat, on the dirt, in front of her one-room home in rural Uganda.
Her many years have known much tragedy, and she speaks few words. She says that life has robbed her of the many other things she could talk about.
Of her 18 children, only one son survives.
Thankfully, that son has children, and these grandchildren provide her with company and help her feel not so alone.
Then, when there seemed like little to hope for, a smile and a spark of Hope came into Egrance's life when she received a gift of two goats from our partner church.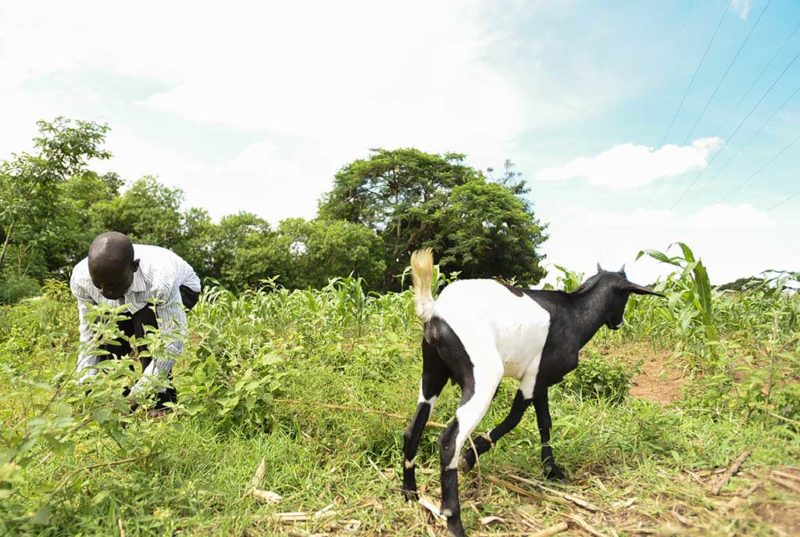 They chose Egrance in an effort to reach out to help the vulnerable in the community. She rejoiced and could not hold back her joy!
"You have already buried me," she said.
It was such a strange statement, we inquired what she meant.
Egrance said that many people show their love for someone after they've died by helping with the funeral needs and costs, but she was glad that the church did not wait for her death to show love to her.
Doesn't that make you pause? Who knew a couple of goats would minister so much to this elderly woman whose life has held so much sorrow…
And, perhaps an unforeseen blessing in it all is the fact that because she relies on her son and grandchildren to take care of the goats, she also feels it is an opportunity for her to bond more with her family.
So far, the two goats have each given birth once, and now they are pregnant again. Egrance's desire is to sell the first two offspring to buy herself new bedding. She told a local pastor that what she has now is not enough to keep her warm at night.
It breaks our heart to imagine a frail 90-year-old woman shivering in her home at night…but we are comforted knowing we helped empower her to be able to better provide for her needs.
And after that, Egrance has already planned her next business move: she wants to grow her herd of goats so she can exchange or sell them to get a cow.
What she will achieve after that we have no idea—but we sure look forward to finding out. Stay tuned.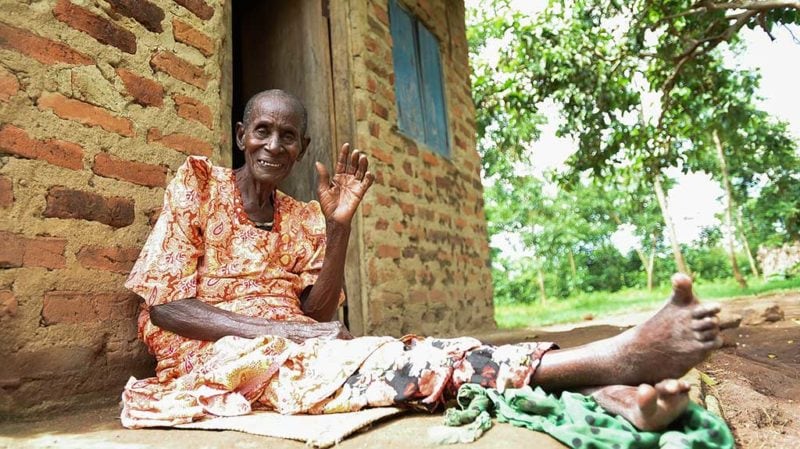 Thank you for being a part of this story. Thank you for remembering the extreme poor and linking arms with us to show them love…before it's too late.