Living on less than $2 a day.
You may not realize it, but many people are stuck living on less than $2 a day. Bright Hope helps them create a sustainable livelihood and break the cycle of poverty. This truth may seem overwhelming, but at Bright Hope, we have a proven system to help struggling families increase their incomes and opportunities for a bright future. Read more to find out how! 
Who's living on less than $2 a day?
One hundred and fifty million people are projected to live in extreme poverty by the end of this year.1 Most of the extreme poor live in either Sub-Saharan Africa or South Asia, but not exclusively.  
What makes living on less than $2 a day a "thing?"
There is a universal standard set by the U.N. that measures global poverty. We use this standard to measure and compare poverty levels by country. Those who make a daily income of $2.15 or less are the "extreme poor." (We round this number to $2 to simplify.) 
What's it like to live on less than $2 a day?
The extreme poor often feel hopeless and forgotten. Their life is defined by trying to find work to pay for their family's most basic needs. Children frequently go to bed hungry. Families live in overcrowded, rudimentary housing structures, and many practice open defecation. Education is often forgone. Most receive little to no medical care. The overwhelming majority have no access to safe, clean water. It is a hard life.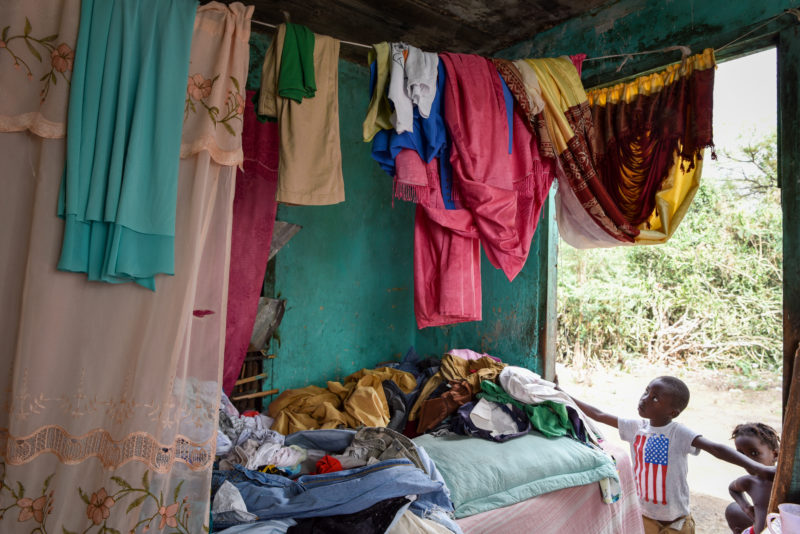 How we help
Bright Hope works through local churches by offering training and resources to help the poor find their way out of poverty. Most of our programs have a long-term goal of helping the poor live sustainable lives. For example, we train families to garden and raise livestock to have food to eat and to grow a small business. We call these programs "sustainable" because they bring long-term change and alter the outcome for program participants. 
How this breaks the chains of poverty
Poverty can be an endless cycle, and at times, an impossible process to break without help. But, when nothing changes from one generation to the next—when the children receive no more education than their parents did, when they live in the same community void of economic opportunity, when there is no money to start up a small business, and when morale is low and depression high—how can people even begin to hope for a better future? 
 This is the plight of the extreme poor and why we offer them a hand up out of poverty. We believe human beings shouldn't have to live like this. God commands us to care for the poor, so as long as people are stuck living on less than $2 a day, we are going to do everything we can to help them break free from the chains of poverty. Will you join us? 
The Bright Hope Coin
One way you can help the poor is by purchasing a Bright Hope Coin. The coin acts as a gift card. You can get a coin for $25 or greater and then give it as a gift to someone who'd like to help the poor. They can choose from over 25 sustainable programs in our online catalog that help put some of the poorest people on the planet on a path out of poverty! It's a practical and satisfying way to make an impact.  
Read here to learn what happened when I gave my 9-year old a Bright Hope Coin! 
If you'd like to learn more about Bright Hope, check out our cornerstone blogs:
When Hope for Today Makes Tomorrow Possible 
Hope for Tomorrow: Sometimes Poverty Alleviation is Simple 
Hope for Eternity: Jesus Cares for the Poor 
Bright Hope, a Holistic Ministry Meeting the Needs of the Poor