Over two months ago, life as we knew it came to an abrupt halt. People are finally settling into a new normal. Coronavirus quarantine restrictions are loosening. What does this mean for the extreme poor in Haiti, Kenya, Bolivia, Uganda, and Zambia, the countries where Bright Hope is hard at work?
Haiti 
While Haiti has reported 2,124 cases of COVID-19 and 44 deaths, so far, there are no known cases in Paulette or Ferrier, the two northeastern communities where we work.
Churches and schools are still closed, and large meetings are prohibited. Otherwise, people have continued their daily life activities, though some wear masks. Our partner development committees in both communities are continuing to meet and plan future projects.
However, the government has extended this emergency period for an additional two months.
Haiti's health care system is insufficient for a crisis
As reported by a news outlet, the director of the Pan American Health Organization, Dr. Carrissa Etienne, expressed concern about an "impending humanitarian crisis," noting the limitations of Haiti's health care system, saying, "there are few beds for treating COVID-19, insufficient numbers of health professionals and insufficient personal protective equipment."[i]
Dr. Etienne also acknowledged that the majority of Haitians don't have access to clean water and sanitation, saying, "many live in overcrowded households where quarantine and isolation are challenging."
The real risk of famine
"There is a real risk that growing food insecurity will result in famine. Civil unrest, a difficult political situation and precarious security may further complicate the situation," Dr. Etienne said.
Prayer requests
Please pray that the nationwide spread of cases slows down and that the virus stays out of the impoverished communities where we work.
Kenya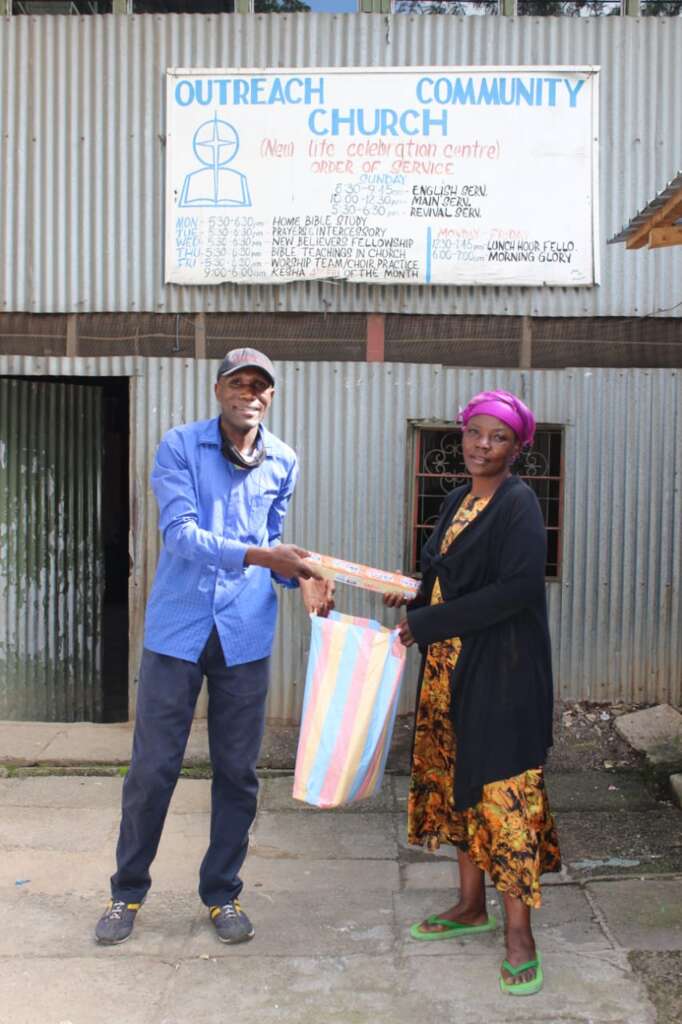 The government of Kenya has extended the stay-at-home order and nationwide curfew until June 5th. With 2,021 COVID-19 cases, 69 deaths and 482 recoveries, five counties continue to be on lockdown. (To see a full list of what is closed versus what is allowed,
New developments
New developments, though, are the closures of the Kenya-Tanzania and Kenya-Somali borders. This has caused some diplomatic tension, however, between Kenya and Tanzania.
Concerningly, there are confirmed cases in the Dabaab Refugee Camp, near the Somali border. The camp is home to 217,000 refugees and another 320,000 in surrounding communities. These confirmed cases raise fears of the spread because of the crowded conditions in the camp, where health services are already under pressure. Thankfully, there are no cases reported in Kakuma, which is home to 196,000 refugees.
Concern for Kenyan slums
According to a Kenyan news outlet, there is a concern of the virus spreading rapidly through the Nairobi slums as there has been a recent spike of cases in Mathare and Kibera.
"Nairobi's Kibera and Mathare slums account for more than a third of new COVID-19 cases reported in Kenya Wednesday, raising concerns of a rapid spread in the city's densely populated informal settlements where social distancing rules are difficult to enforce and most residents have lost their livelihoods."[ii]
Bright Hope is very active in Mathare, though all of our regular programs there have come to halt amid COVID-19 lockdowns. However, as the staff and teachers at our partner school have lost their livelihoods, we have been providing food vouchers for 90 staff members to redeem at a local grocery store.
We also recently gave funds to three of our partner pastors to each provide food items for five of the most vulnerable families in their churches. Though it was a small outreach compared to the need, the pastors are incredibly grateful that they are able to help one family at a time.
We are burdened knowing that approximately 1,000 students and staff from our partner schools are missing the two meals a day they typically eat at school. However, we are grateful to know that relief food was recently given to some students' families through other funding sources.
Prayer requests
Please pray that the coronavirus would not rapidly spread through the slums, as feared. Pray for the hungry children who are missing their primary source of food and going to bed hungry. Ask the Lord for wisdom and miraculous provision for mothers and fathers who have been cut off from their source of income.
Bolivia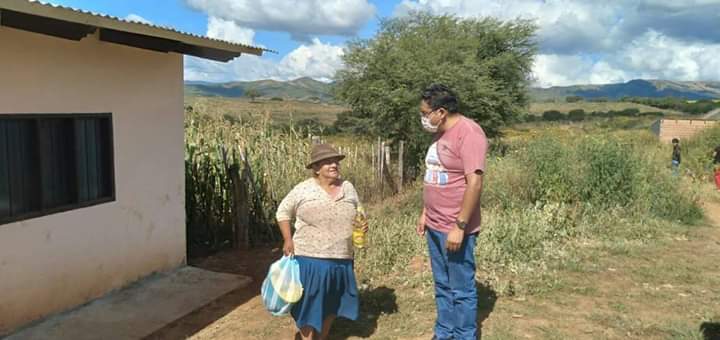 As of June 1st, Bolivia has 9,982 people who have contracted the virus and 303 related deaths. They currently have 8,701 active cases.
Bolivia's quarantine was extended through May 31st because the number of infected continues to rise. Their quarantine is one of the strictest of all the countries where Bright Hope works. Here, citizens are only allowed outside for four hours a day, once each week. Yet many citizens are reopening their businesses or going out to sell in the markets.
Concerns are rising in Beni
Most of the infected are in Santa Cruz. However, the number of cases in Beni, and especially in its capital, Trinidad, is also rising substantially. This increase is alarming. Trinidad and other Beni cities lack a hospital with an intensive care unit, report a severe shortage of doctors, and have limited access to medicines.  This concern extends to the community of Riberalta, where Bright Hope supports entrepreneurship and pastoral development projects. 
People are dying at home or at the doors of hospitals because there is a shortage of hospital space and medical resources. It's no wonder the people here are scared.
Further turmoil: Government corruption
The discovery of an act of government corruption also hit Bolivia's citizens hard. Taxpayer's money was mishandled for the purchase of 170 respirators. These respirators were purchased at an incredibly inflated price and weren't even the respirator that was needed. Because of the scandal, the acting minister of health and several people from his team was dismissed and arrested. Much of the hope and optimism that the population had towards this transitional government has been diluted by the way the crisis is being managed. 
Bright Hope partner church updates
Bolivia will likely remain on quarantine for a while as the virus continues to spread.  Our partner churches have been quick to act and have done a great job staying in touch with their communities.
Pastors are permitted to assemble small teams to deliver food to the neediest. As they go door to door, they distribute meals along with encouragement, news from the community, and sharing the gospel and prayer.
Church leaders are staying in touch with church members through multiple mediums—by phone, online, through WhatsApp, and in those face-to-face encounters when they do home visits.
The Ministry Development Program is still training pastors and church leaders online rather than in person. This is not by chance. We are very grateful for the way the Lord paved the way for the training to transition from an in-person class to an online course. This process was already well underway by the time the quarantine required trainings to be virtual. We thank and praise God for being in the details!
Churches have already prepared work plans for the rest of the year, taking into account all the required security measures. 
Prayer requests
Pray for the people in Santa Cruz and Beni, where the infection rate is high. Pray against the spread of the virus, particularly in the cities where the health care system is limited. Ask the Lord for more opportunities to share the gospel, and for many people to come to a saving relationship with Jesus Christ.
Uganda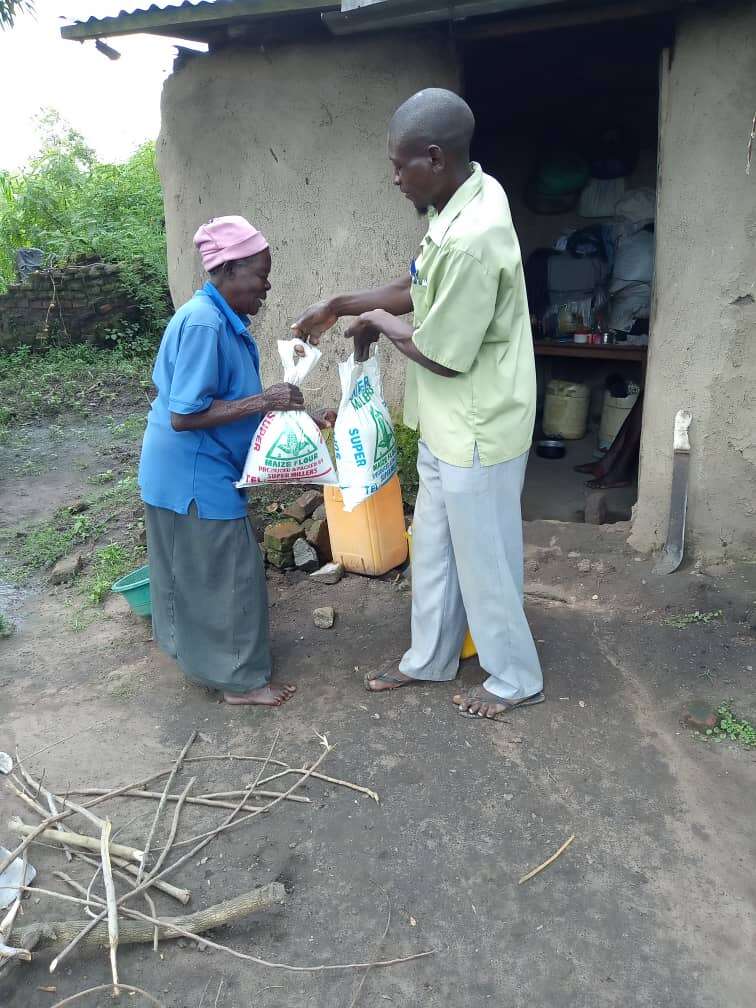 The aftereffect of the quarantine
As most of the world slowly begins to open up again, Uganda continues to struggle under the COVID-19 restrictions. Many families face hunger and hopelessness. But in the middle of the struggle, the church has filled the void, providing food and prayer.
On May 26th, Uganda lifted restrictions on driving private cars. Now, those who are able will have access to important services and food. Some schools may begin opening soon which will help kids get back to their normal schedule.
Food insecurity
In the Namasujju community, a family of 11 was on the brink of starvation. How horrible it must feel for parents not to have food to feed their kids! Thankfully, Pastor Timothy of one of our partner churches, mobilized church and community members to provide food for this family.
Also, in Namasujju, the church provided 15 vulnerable families with vegetable seeds to plant. Eventually, these will provide an ongoing source of nutrition for these families.
In Buikwe, Father's Club leaders visited six families, encouraging them to work hard and grow food to avoid post-COVID challenges. Church leaders in Kikube and Kiziigo visited the homes of the eight elderly and vulnerable families to provide comfort, prayer, food, salt, and soap.
In Maligita, many grandmothers have started growing small gardens with amaranth, kale, and other nutritious greens. Also, Fathers' Club members work to grow food for their families during the COVID restrictions. Pastor Ipolito visited with these grandmas and fathers to encourage and pray with them.
In Oyam, 50 families received beans, corn flour, cooking oil, and salt! Receiving this food gave them joy and reminded them of God's love and provision!
Hygiene and sanitation
In Bugiri, where floods have displaced families and ruined farms, the hygiene situation has become dangerous. 89% of the people do not have latrines as the floods washed them away. Churches have planned interventions and are praying for God's protection from disease and sickness.
Domestic violence increases
As a result of the COVID lockdown, however, domestic violence cases have increased. The Ugandan churches have intervened and are helping couples to resolve their conflicts and practice kindness.
Prayer requests
Please pray for our brothers and sisters in Uganda!
Lift up the flood-affected community in Bugiri, that God would give them good health and protection from diseases.
Pray that the coronavirus wouldn't spread as the schools open.
Seek the Lord for provision. Many families are starving and helpless.
Pray for the team in Uganda, to receive wisdom and direction on how to implement programs to address the effects of COVID-19.
Ask the Lord to fill the partner churches with courage and steadfastness.
Pray for protection in Oyam and Jinja.
Zambia
Over the last few weeks, the number of COVID-19 cases in Zambia has started to increase at a steady rate. Health officials now report 60 to 100 new cases each day, bringing the total to more than 1,233 cases!
Zambia's President has announced that schools will reopen on June 1st for the grades that must take important exams this year—grades 7, 9, and 12.  However, with the recent increase in COVID cases, many believe schools should stay closed.
In areas with more COVID-19 infections, most people continue to wear masks. But in areas with fewer cases, people are becoming complacent.
Prayer requests
Please pray for wisdom for leaders in Zambia as they tackle the rapid increase in COVID-19 cases. Pray for Zambians to stay vigilant by wearing face masks and washing their hands. And please pray for God's grace, protection, and provision for the poor.
Learn more about how COVID-19 has impacted Bright Hope's ministry
Urgent: Zambia's COVID-19 cases increased by 174 cases!  
"We've Not Eaten All Day and Had Nothing for Lunch"
Food Vouches Help Combat Coronavirus Hunger in Kenya
COVID-19 lockdowns hit the extreme poor in Uganda hard!
Haiti Hurries to Prevent COVID-19 Spread
[i] https://www.thestkittsnevisobserver.com/haiti-nears-1000-cases-of-covid-19-27-deaths/
[ii] https://www.businessdailyafrica.com/news/Nairobi-virus-spike-raises-fear-of-rapid-slum-spread/539546-5565644-ril1k5z/index.html